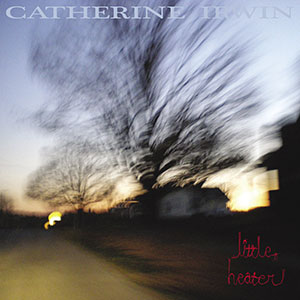 TRACK 5
"We Must Also Love the Thieves"
From Catherine Irwin's Little Heater
THRILL JOCKEY
Liner notes: This electrifying sermon on caring for life's unfortunates evokes the raw intensity of a backwoods church.
Behind the music: As half of Kentucky's Freakwater, Irwin helped launch alt-country in the late '80s. Her compositions have been recorded by Neko Case and Jolie Holland, and this second solo album features support from Bonnie Prince Billy and the group Ida.
Check it out if you like: Modern artists who tap into old-time American music, including Mountain Man, Paula Frazer, and the Handsome Family.
Click here for more music features from Mother Jones.