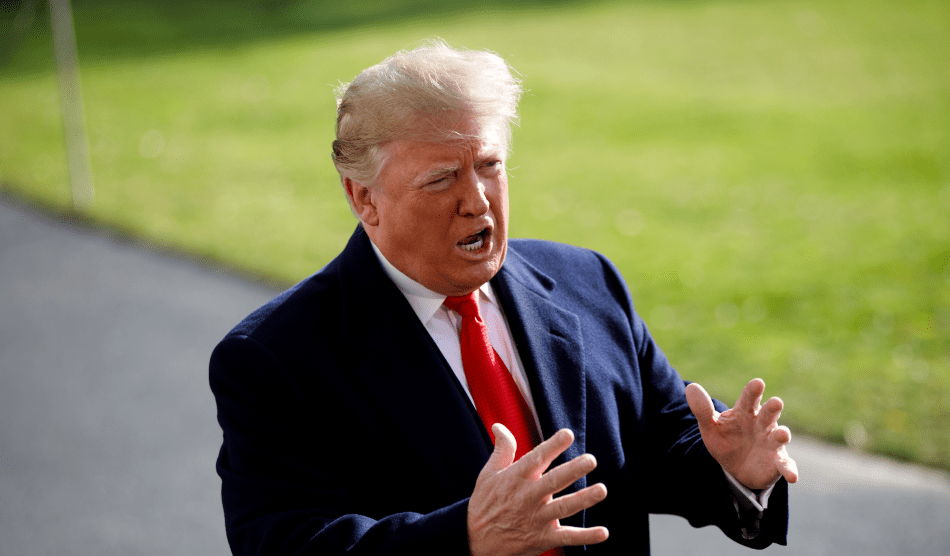 President Donald Trump attempted to downplay the stunning admission by his former personal attorney that he had lied to Congress about efforts to develop a Trump Tower project in Moscow well into the presidential election, insisting in a pair of tweets Friday morning that his business dealings were "very legal and very cool."
Oh, I get it! I am a very good developer, happily living my life, when I see our Country going in the wrong direction (to put it mildly). Against all odds, I decide to run for President & continue to run my business-very legal & very cool, talked about it on the campaign trail…

— Donald J. Trump (@realDonaldTrump) November 30, 2018
….Lightly looked at doing a building somewhere in Russia. Put up zero money, zero guarantees and didn't do the project. Witch Hunt!

— Donald J. Trump (@realDonaldTrump) November 30, 2018
The tweets marked the second time since Michael Cohen entered his guilty plea Thursday morning that Trump has sharply departed from long-standing denials that he had any financial ties to Russia. "We were thinking about building a building," he told reporters outside the White House shortly after Cohen appeared in court. "I decided ultimately not to do it. There would have been nothing wrong if I did do it."
The remarks undercut his previous and very public statements claiming he had "nothing to do with Russia." As Mother Jones' David Corn explained, while news of the potential Moscow project had already been reported, Thursday's explosive development showed that Trump was far more involved in the negotiations than previously known:
The Mueller filing depicts Cohen as attempting a partial coverup once the story broke. According to the document, Cohen said he lied to minimize the links between the Moscow project and Trump and to give the false impression that the Russia venture ended before "the Iowa caucus and…the very first primary." Cohen noted he wanted to limit any Trump-Russia investigation. Appearing in federal court, Cohen said, "I made these [false] statements to be consistent with [Trump's] political messaging and to be loyal to [Trump]." This all raises the question: Did Trump know that Cohen was lying about this project?
Shortly after Cohen entered his guilty plea, Trump, who is in Buenos Aires for the G-20 summit, abruptly canceled his meeting with Russian President Vladimir Putin, citing Russia's seizure of Ukrainian ships.