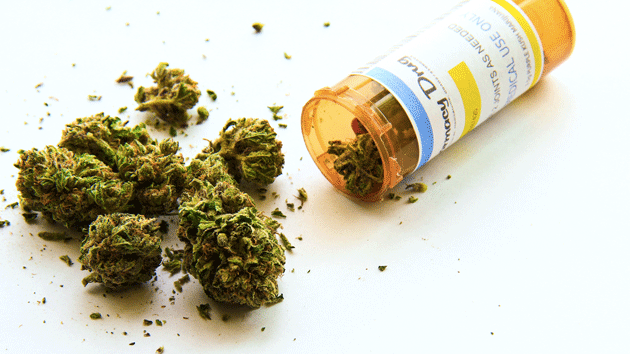 More than 100,000 people have signed a petition calling for the ouster of Drug Enforcement Administration chief Chuck Roseberg after he flatly rejected the idea that smoking marijuana could have medical benefits. "What really bothers me is the notion that marijuana is also medicinal—because it's not," Rosenberg said during a press briefing earlier this month. "We can have an intellectually honest debate about whether we should legalize something that is bad and dangerous, but don't call it medicine—that is a joke."
In response, a Change.org petition with more than 106,000 signatures is calling upon President Barack Obama to "fire Chuck Rosenberg and appoint a new DEA administrator who will respect science, medicine, patients, and voters."
Rosenberg is clearly wrong, yet it's not entirely inaccurate to call medical marijuana a joke—in California at least.
Roseberg need not look far to find reputable studies documenting the medical value of marijuana, even in its whole-plant, smoked form. As Vox's German Lopez points out, a comprehensive review in the Journal of the American Medical Association found that pot can effectively treat chronic pain and muscle spasticity.
Still, it's not entirely inaccurate to call medical marijuana a joke—at least in California, the state with the nation's most lax medical marijuana law. When I visited a "marijuana doctor" in San Francisco a few years ago, it took me less than 15 minutes to get a pot card for—wait for it—"writer's cramp." Meanwhile, my wife waited for days before being denied a pot recommendation from our HMO, Kaiser Permanente, despite suffering from a flare-up of actual arthritis. While she sat at home popping Advils, I headed to the International Cannabis and Hemp Expo, where my card got me into a "patient consumption area" staffed by busty women in tight-fitting nurse outfits and a dispensary worker with a nametag that read, "Dr. Herb Smoker, MD."
But that sort of irony wasn't what Rosenberg was talking about. He seems to believe that because marijuana is popular as a recreational drug, it can't also be real medicine. Clearly, Dr. Herb Smoker isn't the only medical professional who disagrees.