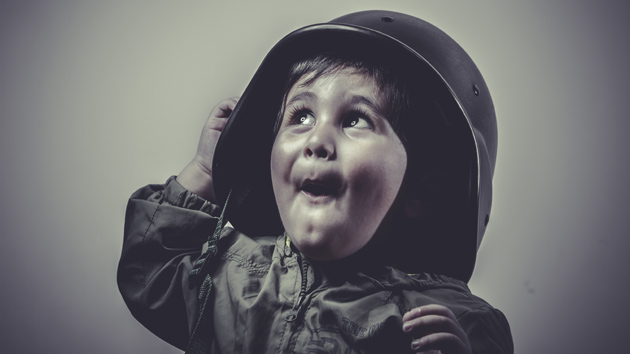 Fight disinformation:
Sign up
for the free
Mother Jones Daily
newsletter and follow the news that matters.
Iowa Republican National Committee member Tamara Scott has a special theory about the flood of child migrants entering the United States: What if they're secretly ninjas?
Republican congressmen have previously argued that the 70,000 youths who will come across the border in 2014 are being brought over to bolster Democratic voter rolls at some point in the distant future, or that they are carrying a deadly disease that does not actually exist in their home countries. Scott, in a Thursday radio segment flagged by Right Wing Watch, sought to outdo them all:
For us just to open our borders it's chaos we don't know orderly who's coming in, who's not. When we see these kids, you and I think young kids, we think maybe 12-year-olds, maybe even…middle-schoolers. But we know back in our revolution, we had 12-year-olds fighting in our revolution. And for many of these kids, depending on where they're coming from, they could be coming from other countries and be highly trained as warriors who will meet up with their group here and actually rise up against us as Americans. We have no idea what's coming through our borders, but I would say biblically it's not a Christian nation when you entice people to do wrong.
This is a terrible idea for a Red Dawn sequel.