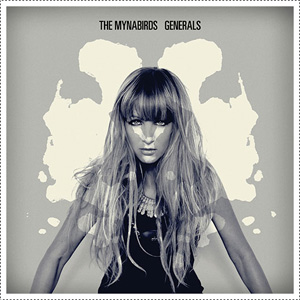 TRACK 4
"Radiator Sister"
From the Mynabirds' Generals
SADDLE CREEK
Liner notes: Indie folk-pop siren Laura Burhenn channels glam gods T. Rex on a rave-up from the sophomore Mynabirds album, which adds funk, torch laments and stadium rock to her always-tuneful mix.
Behind the music: Formerly half of the DC duo Georgie James and a member of Bright Eyes' touring band, Burhenn is instigator of TheNewRevolutionists.org, a portrait project saluting modern-day women warriors who stand up to injustice.
Check it out if you like: Fiona Apple, Laura Marling, and Sam Phillips—all adept at combining pleasant sounds and strong ideas.