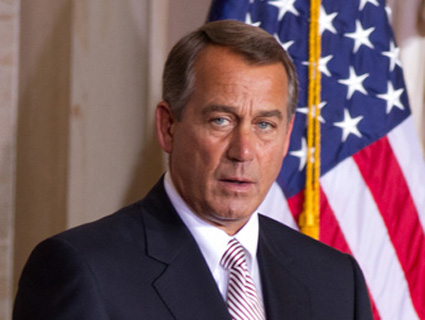 For years, China has artificially deflated the value of its currency by some 40 percent, a huge export subsidy that cripples American manufacturers. "Chinese currency manipulation is the single biggest reason why so many Americans are still jobless," says Peter Morici, a University of Maryland business professor and former chief economist with the US International Trade Commission. Eliminating the practice, economists estimate, would boost American exports by $125 billion a year and create 900,000 US jobs. "The Chinese have figured out that this advantages them even though it's unfair," Morici says. "And they are not going to change it until we take action."
Congress seems to agree. A bipartisan majority in the Senate has agreed to vote as early as today on the Currency Exchange Rate Oversight Act of 2011, a bill that would require the Treasury Department to do more to address foreign currency manipulation. Similar legislation in the House, the Currency Reform for Fair Trade Act, has an unprecedented 225 cosponsors, including 61 Republicans. But despite bipartisan will to tackle the problem, House Speaker John Boehner has shown no sign that he'll let the bill come up for a vote. "I think it's pretty dangerous for us to move legislation in the United States Congress forcing someone to deal with the value of their currency," Boehner said on Tuesday. "This is well beyond what I think Congress ought to be doing."
Boehner has couched his concern in the possibility that the bill could spark a bitter trade war. But an inside source familiar with the negotiations says that Republican leaders are stalling the bill because "US multinationals with operations in China really don't like it." These mega-companies not only fear that China will retaliate against their Chinese factories, but also that they'll make less money selling goods back to American consumers without the subsidy.
"I think it is fair to say that Wall Street firms seeking financial business in China, and multinationals like Caterpillar with big manufacturing activities in China, have lobbied both Republican and Democratic administrations against action," Morici says. "Goldman Sachs' and Caterpillar's interests are more aligned with China than with the US economy."
"Goldman Sachs' and Caterpillar's interests are more aligned with China than with the US economy," notes a former high-level trade economist.
Nowhere is China's political stranglehold more evident than within the ranks of the 11,000-member National Association of Manufacturers, America's most powerful trade group for factory owners. On the surface, NAM acts as though Chinese currency manipulation is one of its top concerns. Its website claims that NAM has "long pressed for China to allow the yuan to appreciate." Yet NAM spokesman Jeff Ostermayer told me this week that his group is staying out of the debate over the currency bill. "Some of our members have been split on the issue in the past," he said, "so we decided that we just wouldn't take a position."
In March, I published an investigative piece about NAM's longstanding currency schism. The conflict pits small and mid-sized American-based manufacturers, who support the legislation, against multinationals, many of which employ more workers overseas than in the United States. This suggests that the biggest hold-up on the bill is not the abstract debate over its pros and cons, but rather the political power of companies that don't necessarily share the interests of American workers.
Still, a well-placed Democratic aide holds out hope that the bill will pass. "The circumstances are different now," says the aide. "Mitt Romney, the major Republican contender, has been on the campaign trail voicing support for action on currency manipulation. The Senate is moving on this bill, and this week it has 225 cosponsors. The economy continues to struggle, and this is a measure that economists far and wide note will have a significant impact on job creation. Now the only thing holding it up is House leadership."
Also Read: "My Summer at an Indian Call Center" and US-Korea Trade Pact: Economic Boon or Jobs Killer?
.