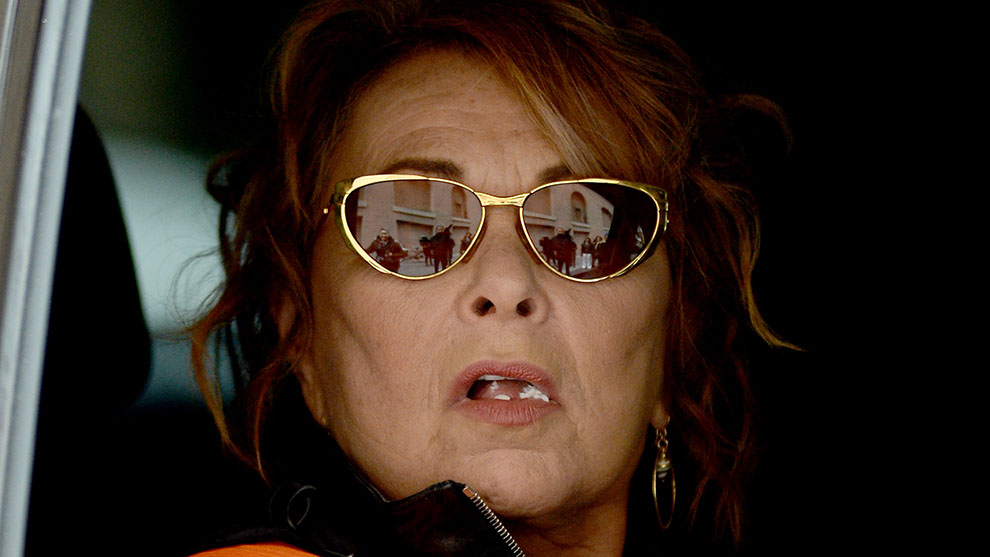 ABC announced Tuesday afternoon that it was canceling "Roseanne" amid outrage sparked by its namesake star, Roseanne Barr, who posted racist comments on Twitter mere hours before. The Trump-supporting comedian described Valerie Jarrett, an African American senior adviser to former President Barack Obama, as the spawn of the Muslim Brotherhood and the film "The Planet of the Apes."
"Roseanne's Twitter statement is abhorrent, repugnant and inconsistent with our values, and we have decided to cancel the show," the network announced in a statement. Barr has yet to respond to the cancellation, but earlier Tuesday, she deleted the tweet and issued an apology, calling the tweet a "joke" made in "bad taste."
While Barr's tweet—posted as part of an unrelated thread that cited a false conspiracy theory alleging illegal surveillance by the Obama administration—prompted shock on Tuesday, many were quick to note how well the comedian's racist comparison fit into her past as a social media troll.
Long before ABC's decision to green-light a reboot of the hit 1990's sitcom, Barr spent time fanning the flames of baseless conspiracy theories popularized on right-wing platforms, including Pizzagate and anti-Obama birther theories. Those past tweets didn't stop with ABC's revival of "Roseanne"; Barr continued to promote such theories, including one that accused Parkland mass shooting survivor David Hogg of giving a Nazi salute.
ABC faced a fierce backlash. Wanda Sykes, a producer the revival of the sitcom, announced that she was done with "Roseanne." Sara Gilbert, who plays Barr's daughter on the show, condemned Barr's tweet and "so much more"—apparently in reference to Barr's history of spreading hateful rhetoric online.