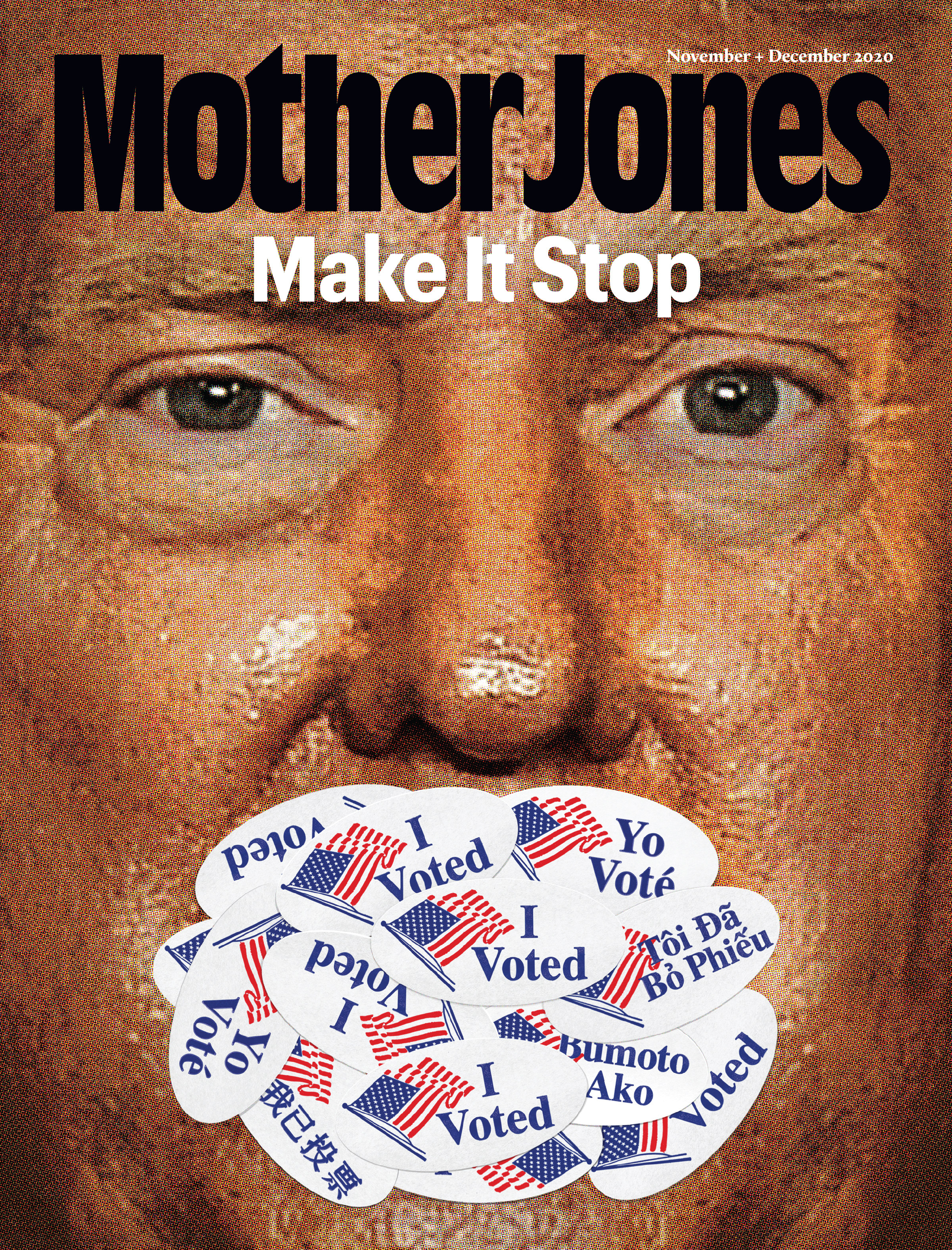 Want to read it now? Stories appearing in gray below have not been published to our website yet. These stories will be added over the coming weeks. You can read all stories from this issue now by subscribing to Mojo's digital edition. The complete issue is also available on Zinio, Kindle, Magzter, Nook, and Apple News+.
Cover Story

The pandemic made traditional campaigning a thing of the past. And that may be for the best.
FEATURES

America's asylum system was already broken. Then Donald Trump turned it into a machine of unchecked cruelty.

Latinx activists could flip the Sun Belt state—if Democrats don't take them for granted.

Inside the decades-long effort to get police officers out of Oakland's schools

A transformative movement seeks to break the cycle of punitive justice.

Is GreatSchools, the go-to source for info on local schools, making segregation worse?
OUTFRONT

Trump can't win without trashing the Constitution.

A Moms 4 Housing organizer plans her next takeover.

Susan Collins' moderate brand grows old.
MIXED MEDIA

Sacrifice Play

Did the Negro Leagues have to die?

Eyewitness

Eyewitness reports
FOOD + HEALTH