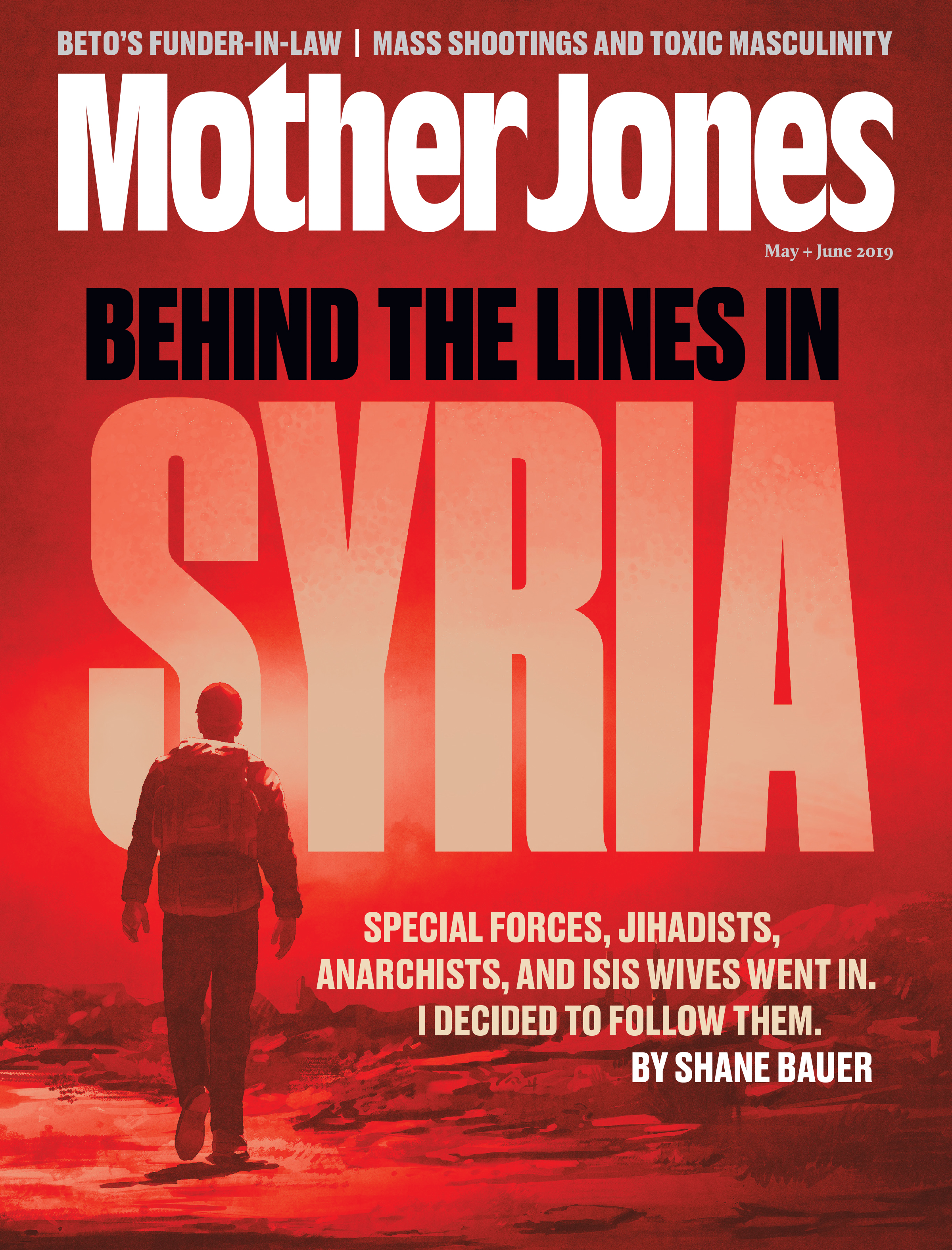 Want to read it now? Stories appearing in gray below have not been published to our website yet. These stories will be added over the coming weeks. In the meantime, you can read all stories from this issue immediately in our digital editions. The complete issue is available from our partners at Zinio, Kindle, Texture, Magzter, and Nook.
Cover Story

PART ONE OF A TWO-PART INVESTIGATION

Behind the Lines

I went to Syria to understand America's role in one of the 21st century's greatest tragedies.
FEATURES

How one Arizona desert town came together to keep the peace and beat back armed vigilante groups, anarchists, and anti-immigration extremists

Bill Sanders helped launch his son-in-law's political career. The real estate mogul has haunted it ever since.
TO OUR READERS

Into the Line of Fire

Why war reporting has become so dangerous—and so rare
OUTFRONT

Stuck in Tijuana thanks to Trump

Can abusive men learn to reject misogyny?

Toxic Avengers

What the data says about toxic masculinity and mass shootings
MIXED MEDIA

Generation X

The "Latinx" era is here.

The art world's opioid-induced awakening

Bao's creator on food, family, and that ending
FOOD + HEALTH

Crime-fighting with foliage