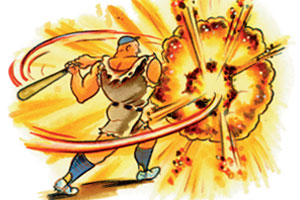 Fight disinformation:
Sign up
for the free
Mother Jones Daily
newsletter and follow the news that matters.
Exhibit presents a snapshot of a single topic with a collection of stats, trivia, and factual found objects. This time's theme: performance enhancement.

20% of women and 10% of men describe themselves as unattractive. 12 years ago, only 1% of all Americans did.
Americans spent $10.3 billion on cosmetic surgery in 2008, a 388% increase since 1997.
The Miss California pageant paid for Carrie Prejean's breast implants so she could "present herself in the best possible light" in the 2009 Miss USA contest.
After scandals cost Prejean her crown, in October the California pageant sued her for the $5,200 price of the surgery.
Stripper Chesty Love successfully sued the IRS in 1994 so she could deduct $2,088 for breast implants. Siding with her, a judge cited her 56FF bosom as a stage prop.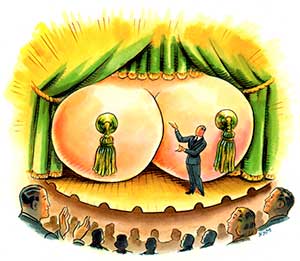 85% of women say they're satisfied with the size of their partner's penis. 55% of men are content with their own size.
Last April, Rep. James Moran (D-Va.) introduced the Families for ED Advertising Decency Act, which would ban radio and TV ads for male enhancement drugs between 6 a.m. and 10 p.m.
The World Anti-Doping Agency has tested Viagra—which increases the blood's oxygen-carrying capacity—on college athletes to see if it should be banned. One test subject said, "It may take a while to live this one down."
Two years after Major League slugger Rafael Palmeiro was a Viagra pitchman, he tested positive for steroids.
In the 3 years after he started using steroids, Barry Bonds went from hitting 34 homers a year to 73—a 115% jump.
Asked if he'd used steroids for his 2008 comeback in The Wrestler, Mickey Rourke said, "When I'm a wrestler, I behave like a wrestler."
Princeton economists have found that every additional 4 inches of height corresponds to a 10% increase in earnings.
Tom Cruise (5'7″) wears 2-inch lifts. So does French president Nicolas Sarkozy (5'5″).
The 5'11" founder of Make Me Taller, a Web forum on "cosmetic leg lengthening," has surgically stretched his legs 3 inches. "When I shake hands with someone that used to be taller than me, and find myself looking down at them, it makes me feel great," he says.
2/3 of plastic surgeons have had patients ask for surgery to "remain competitive in the workplace."
An Asian American woman who considered having her eyelids surgically "Westernized" told Oprah in 2007, "It's like having a great degree from a better school."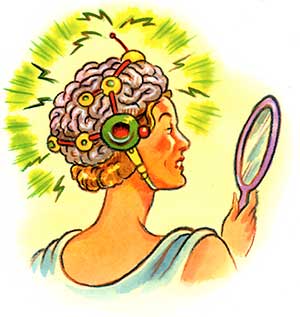 1 in 5 college students say they've taken Adderall, Ritalin, or other prescription drugs to help with their work. 1/5 of scientists surveyed by Nature say the same.
Last year, bioethicists wrote in Nature that cognitive enhancing drugs are "morally equivalent to" getting a good night's sleep.
"You Can Sleep When You're 30″ was the slogan of Anheuser-Busch's BE alcoholic energy drink, which it pulled in June 2008 after several states began investigating alleged marketing to minors.
"Mania Associated With an Energy Drink," a 2001 article in the Canadian Journal of Psychiatry, concluded that Red Bull might trigger "pathological mood switches."
Stay Alert caffeinated chewing gum, supplied to all US front-line troops, has 25% more caffeine per piece than a can of Red Bull.
In 2003, the World Anti-Doping Agency added the anti-narcolepsy drug Provigil to its list of banned stimulants. Three months later, the Air Force approved it as a "go pill" to keep pilots awake.
The Pentagon has developed a mechanical exoskeleton that makes lifting 200 pounds feel like lifting 20.
The $265 million "brain fitness" software market has grown 165% since 2005.
80% of the members of the World Transhumanist Association say they'd consider having the contents of their brains "uploaded to computers."
One benefit of this, according to the WTA (now called Humanity+): "You could potentially live much more economically as an upload since you wouldn't need physical food, housing, transportation, etc."
Transhumanist Ray Kurzweil predicts that "the singularity"—when machines' intelligence will surpass humans'—will come as soon as 2045.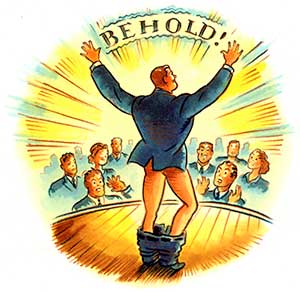 In December 2008, a Los Angeles clinic offered prenatal screening for hair color, eye color, and complexion. After outcry about "designer babies," it stopped.
Microsoft holds a patent for a device that would distribute "power and data to devices coupled to the human body."
Cybernetics professor Kevin Warwick eagerly awaits the day when people will interact via brain implants. He concedes, "We will still fall back on speech in order to communicate with our newborns, however, since it will take a few years before they can safely get implants of their own."
For sources, click here.