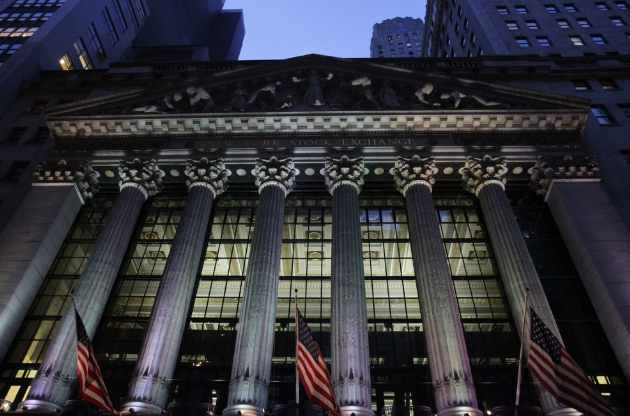 Fight disinformation:
Sign up
for the free
Mother Jones Daily
newsletter and follow the news that matters.
In recent months, as Wall Street regulators and Congress debated how best to police American banks operating overseas, the Securities and Exchange Commission (SEC) came under fire from financial reform advocates for the comparatively weak regulations it proposed. Financial reform advocates could have predicted this; when the agency's new chief Mary Jo White was confirmed in April, reformers warned she would be soft on Wall Street because she used to work defending some of the biggest stars in the financial industry. But a story in the New York Times Tuesday about a former SEC regulator who recently joined the dark side as a Wall Street defense lawyer, illustrates that the problem of murky boundaries between Wall Street and its overseers runs much deeper.
Six months after former SEC chief enforcement officer Robert Khuzami left his post at the agency, he took a job—which pays more than $5 million a year—doing white-collar defense at Kirkland & Ellis, one of the country's biggest corporate law firms. There, he will represent the same corporations that his former agency oversees, handling cases in which firms have violated SEC rules. (Khuzami will face a one-year waiting period during which he is now allowed to have contact with the SEC, and he is permanently banned from appearing before the agency in a case in which he was previously involved.)
This kind of cross-over, financial reformers say, undermines the ability of the SEC to do its job properly. Via the Times:
The revolving door at firms like Kirkland has alarmed some watchdog groups. The Project on Government Oversight, a nonprofit group, released a study this year highlighting a pattern of former SEC officials securing favorable results from the agency.

"It can really help a Wall Street bank to show they're represented by the former top cop on Wall Street," said Michael Smallberg, an investigator at the group. "It's not like you see an equal number of SEC lawyers going to represent shareholders and whistle-blowers."
As provisions of the 2010 Dodd Frank financial reform act finally begin to go into effect, and banking regulators warn of a new wave of crackdowns on bad behavior on the Street, Washington insiders are becoming even more desirable for firms whose job it is to save the financial industry's hide. "You want a big name you can trot out before corporate boards," Peter Zeughauser, a consultant to big financial firms, told the Times.
Khuzami was hired to the SEC after the financial crisis and was charged with ramping up its enforcement unit. He creating new ways of tracking previously unregulated corners of Wall Street, according to the Times, and initiated a record number of actions, including lawsuits and civil penalties, against big banks.
So what's with Khuzami's change of heart? He argues that white-collar defense work is critical to a functioning justice system. "It's both aggressive enforcement and vigorous defense that are critical to justice and fairness," Khuzami told the Times.
He added that he'll be good at the job because anyone required to police Wall Street has to know how it works.