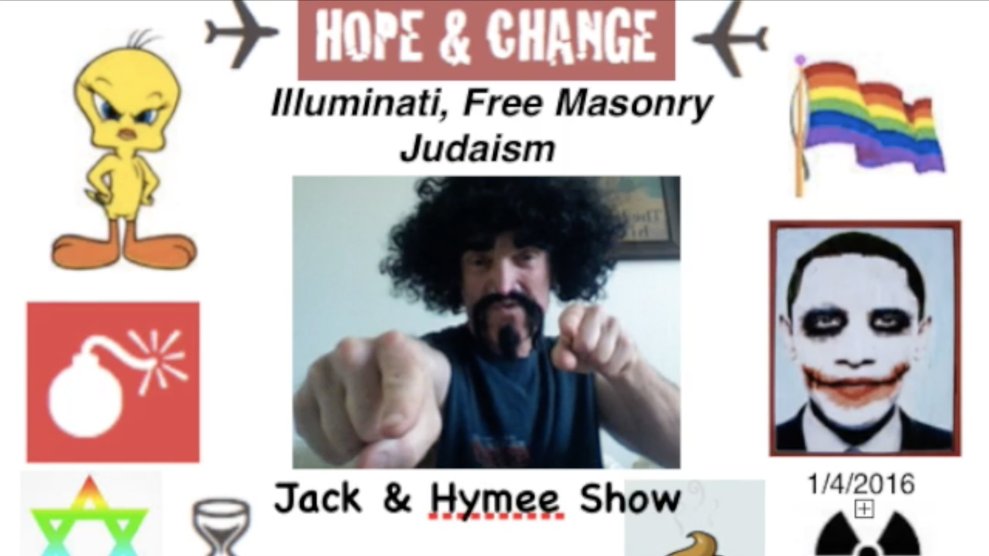 Steve West, a Kansas City-based engineer, won the Republican primary for a seat in the Missouri House of Representatives this week by trumpeting "old American" values. On his campaign website, he mentions the home repair company he runs with his son, his Clay County roots, and his belief that pornography should be "strickly regulated."
What West neglects to mention are his forays into alternative media, where he has made all sorts of racist and anti-Semitic claims. On his weekly local radio show last year, for example, he said, "Hitler was right about what was taking place in Germany. And who was behind it."
That claim, which the Kansas City Star first reported this week, is among the many bigoted remarks West has made on his radio show and in a series of videos on YouTube, where he dons a black wig and calls himself "Jack Justice."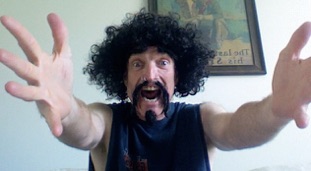 The Justice character's website includes a 2,181-word, single-spaced rant against "Moslems," whom he equates with Nazis and the Ku Klux Klan. "Today in this country there are multiple mosques in every city," he writes. "They are the equivalent of KKK temples or Nazi party headquarters."
West did not respond to several requests for comment from Mother Jones, but in an interview with the Star he doubled down on his comments, describing Jews as "beautiful people" but adding that "there's ideologies associated with that that I don't agree with." When asked about Missouri Jews in particular, he told the Star, "Well, maybe they shouldn't vote for me."
Pete Schartel, president of the radio station KCXL, which hosts West's show, said in an email, "The comments on Steve West's program are entirely his own and most are not shared by me. They are definitely a test of my moral resolve to always champion free speech. I do respect that he is willing to help this station survive by paying for his airtime and respect our listeners enough to trust that they will listen beyond the sometimes inflammatory nature of his comments in their own quest for knowledge." (The station's website says it will "tell you the things that the liberal media wont tell you.")
The Missouri Republican Party denounced West in a statement this week:
Steve West's shocking and vile comments do not reflect the position of the Missouri Republican Party or indeed of any decent individual. West's abhorrent rhetoric has absolutely no place in the Missouri Republican Party or anywhere. We wholeheartedly condemn his comments.
State Rep. Jon Carpenter, the Democratic incumbent whom West hopes to defeat, responded to news of West's comments in a statement to the Star. "It is my hope that folks who voted for Steve West in the Republican primary weren't aware of any of this stuff," he said. "I can't think of a single American political candidate in the 21st century who has engaged in this level of hate speech and unhinged conspiracy-mongering who actually won a primary election."
West is far from the first political candidate to align himself with overtly bigoted beliefs, but he has emerged in the Trump era as the latest in a series of newly empowered figures once on the fringes of far-right politics. Republican James Allsup, who attended the deadly "Unite the Right" rally in Charlottesville, Virginia, last year as a member of white nationalist group Identity Evropa, won an uncontested race in June for precinct county officer in Whitman County, Washington. Allsup, an early Trump supporter, said earlier this year that the president had defended the white supremacist marchers in Charlottesville "because he knew that our ideas are in fact normal."
In Illinois, perennial candidate Arthur Jones won the Republican congressional nomination in March in the state's 3rd District, which includes part of Chicago. He is a Holocaust denier, and the state Republican chairman called him a "Nazi" with "disgusting, bigoted views." Months later, the Illinois state GOP withdrew its support for the party's congressional nominee in the 17th District, who suggested on Facebook that the 9/11 attacks were a "false flag attack" directed by former Vice President Dick Cheney with the assistance of Israel's intelligence agency.
This story has been updated to include comment from Schartel.