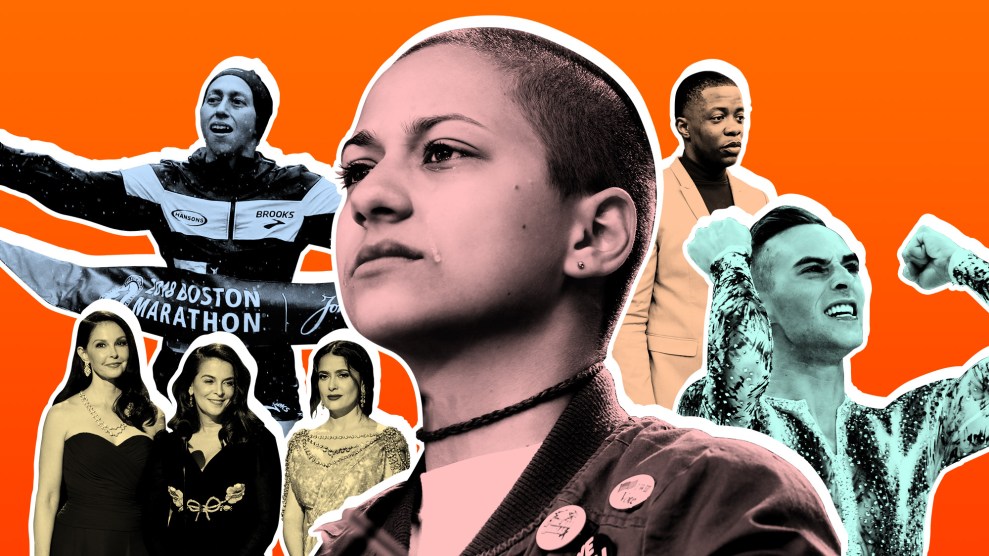 Let our journalists help you make sense of the noise: Subscribe to the
Mother Jones Daily
newsletter and get a recap of news that matters.
Dear Reader,
Don't let the bastards grind you down. Or Trump, either.
Lots of people are trying to make the world a better place, but we don't always hear about them. Their stories may be buried by tales of greed, deceit or exploitation. And while it's important to investigate those darker stories, as our newsroom does every day, we also need stories that remind us that hope exists and justice does win.
That's why we're introducing Recharge, a weekly newsletter that offers a jolt of inspiring news—the hell-raising kind, not the fluff—and motivation to your week. Wondering what stories fit the bill? Check out the tweet thread below.
https://twitter.com/dabeard/status/990260181916377088
Our very first edition launches next Wednesday, May 9. Be sure to sign up so you don't miss a single one.
Image credits: Elise Amendola/AP; Sheila Burke/AP; Paul Chiasson/The Canadian Press/AP; Aaron Poole/AMPAS/ZUMA; Mike Stocker/TNS/ZUMA