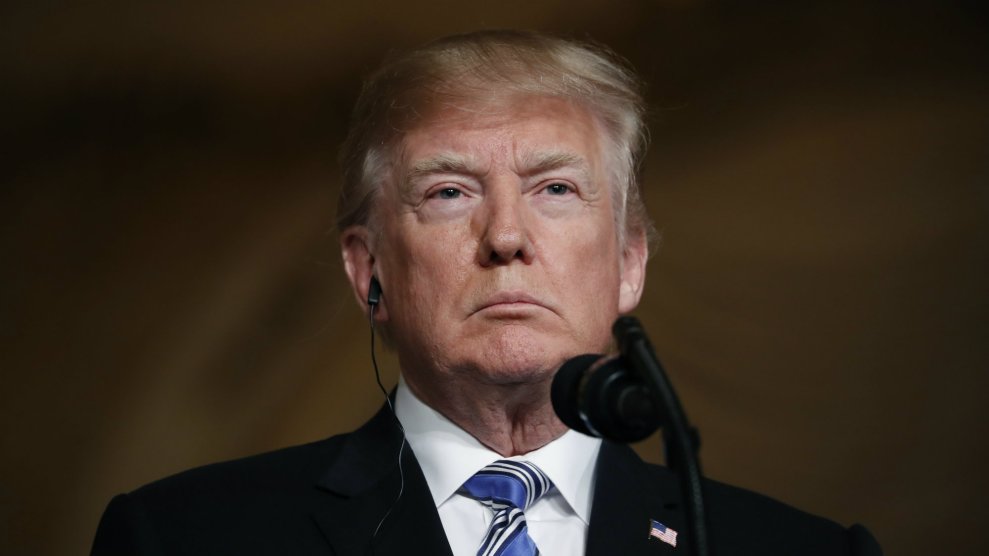 On Thursday night, the Justice Department sent Congress the declassified and redacted version of James Comey's famous memos, in which the then-FBI director memorialized his conversations with Donald Trump in the months leading up to his unceremonious firing by the president. The documents were quickly leaked to the press, and Trump soon took to Twitter to simultaneously denounce Comey and maintain that the memos vindicate him and his campaign. (They don't. In his memos, Comey notes that allegations in the Steele dossier had been corroborated by other intelligence sources.)
James Comey Memos just out and show clearly that there was NO COLLUSION and NO OBSTRUCTION. Also, he leaked classified information. WOW! Will the Witch Hunt continue?

— Donald J. Trump (@realDonaldTrump) April 20, 2018
In Comey's memos, he recounted an exchange with Trump in which the president questioned Michael Flynn's judgement. But on Friday morning Trump tweeted sympathetically about his former national security adviser, who was fired last year for allegedly misleading Vice President Mike Pence and has since pleaded guilty to lying to the FBI about those conversations. Trump also trashed Comey's book, A Higher Loyalty.
So General Michael Flynn's life can be totally destroyed while Shadey James Comey can Leak and Lie and make lots of money from a third rate book (that should never have been written). Is that really the way life in America is supposed to work? I don't think so!

— Donald J. Trump (@realDonaldTrump) April 20, 2018
This is just the latest in a series of tweets attacking Comey, who's on a media tour promoting his new book. Earlier this week, Trump once again suggested the former FBI director should be prosecuted.