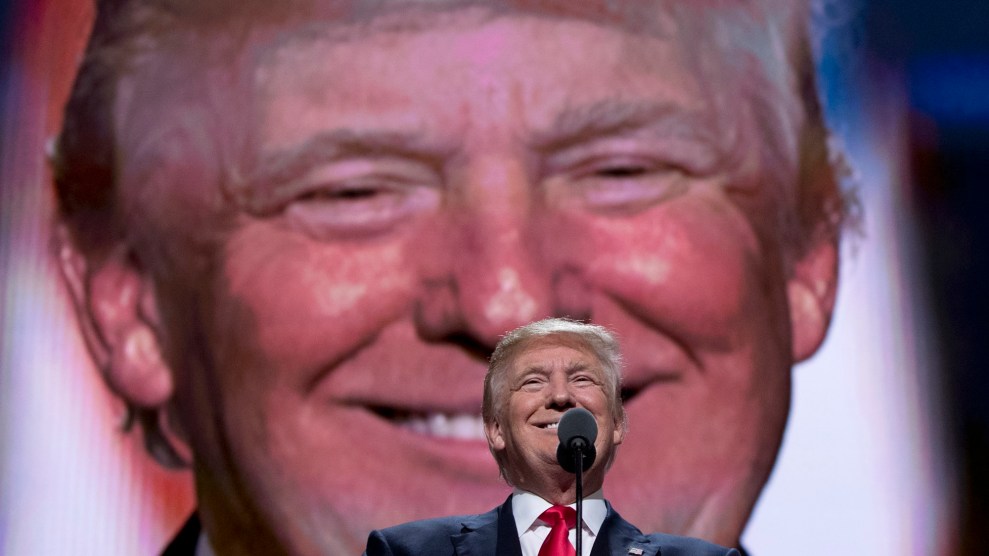 Donald Trump is still gloating about Andrew McCabe's firing. On Saturday afternoon, the president tweeted that while he did not collude with Russia during the 2016 presidential election, high-ranking officials at the FBI, the Department of Justice, and State Department were involved in "tremendous leaking, lying and corruption."
As the House Intelligence Committee has concluded, there was no collusion between Russia and the Trump Campaign. As many are now finding out, however, there was tremendous leaking, lying and corruption at the highest levels of the FBI, Justice & State. #DrainTheSwamp

— Donald J. Trump (@realDonaldTrump) March 17, 2018
He singled out McCabe in a subsequent tweet, repeating old attacks on McCabe's wife, who while running for a seat in the Virginia legislature, received financial donations from former Virginia governor Terry McAuliffe, a Hillary Clinton ally and former FBI director James Comey.
The Fake News is beside themselves that McCabe was caught, called out and fired. How many hundreds of thousands of dollars was given to wife's campaign by Crooked H friend, Terry M, who was also under investigation? How many lies? How many leaks? Comey knew it all, and much more!

— Donald J. Trump (@realDonaldTrump) March 17, 2018
Comey fired back, suggesting that he would be revealing new information about his own firing in the near future.
Mr. President, the American people will hear my story very soon. And they can judge for themselves who is honorable and who is not.

— James Comey (@Comey) March 17, 2018
If Trump doesn't want the firing of McCabe to appear political, he's not doing a very good job. The whole episode is playing out very much like the Comey firing fiasco. In fact, McCabe, like Comey, says he's kept memos on everything that's happened. No doubt we'll be hearing more on that soon.