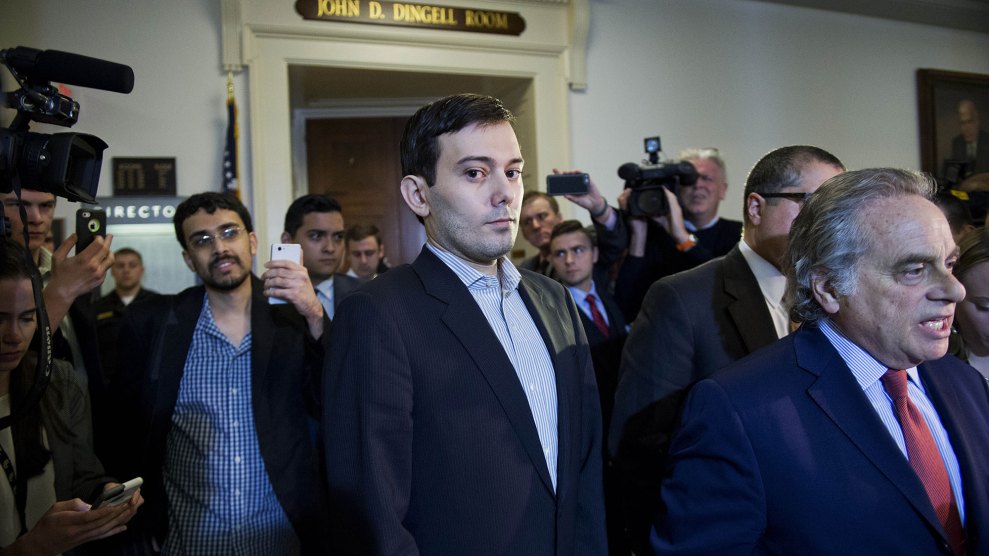 Martin Shkreli, the former pharmaceuticals executive who was found guilty of defrauding investors, was sentenced Friday to seven years in prison.
Shkreli was convicted last August of multiple counts of securities fraud for lying to investors about significant debts tied to two hedge funds he managed.
The 34-year-old was seen crying court during his sentencing hearing. "This is my fault," Shkreli said. "I am not the victim here… Please give me a chance to show what I'm capable of."
Shkreli first rose to infamy in 2015 after it was revealed he price-gouged a life-saving drug by 5,000 percent.