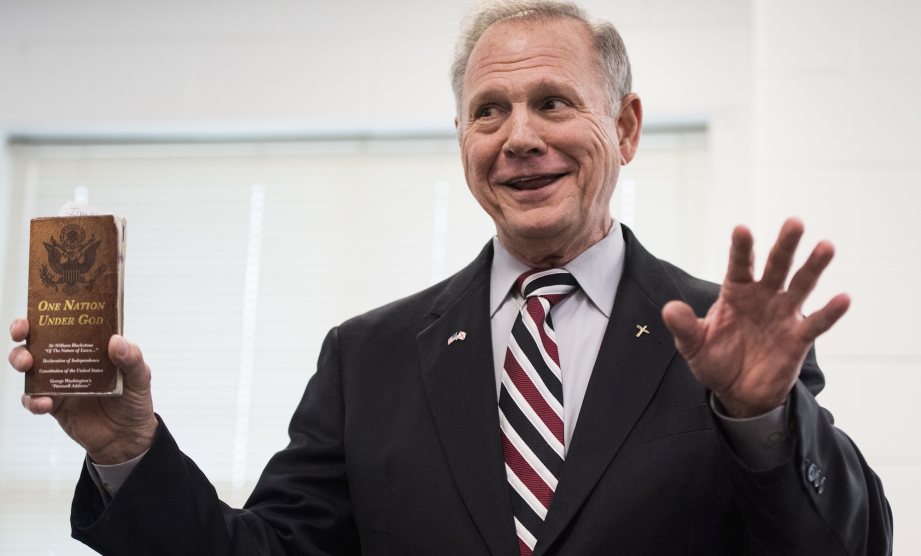 In a radio interview with conservative host Sean Hannity, Roy Moore on Friday hit back at the allegation he had initiated a sexual encounter with a 14-year-old girl and pursued teenage girls when he was in the 30s. But he stopped short of denying he had ever dated girls younger than 18, only noting that "it would have been out of my customary behavior" to date a 16 or 17-year-old. The former judge also told Hannity that he does not recall "dating any girl without the permission of her mother."
"It hurts me personally because you know, I'm a father," Moore said. "I have one daughter, I have five granddaughters, and I have a special concern for the protection of young ladies."
Moore denied ever meeting Leigh Corfman, who told the Washington Post that when she was 14, Moore—then a 32-year-old assistant district attorney—"touched her over her bra and underpants and guided her hand to touch him over his underwear."
"It never happened and I don't even like hearing it because it never happened," Moore insisted.
Moore's appearance on Hannity's radio program came a day after the Post reported that Moore pursued relationships with four minors, taking some on dates and kissing them. The explosive article included on-the-record accounts of the four women and interviews with 30 people.
In response, more than a dozen Republican senators said Moore should step aside in the Alabama Senate race to replace Jeff Sessions next month if the allegations were true. Some of Moore's supporters, however, have dismissed the story and assailed it as a liberal media hit job.
Hannity on Friday told his audience that there was not enough information to prove Moore's guilt. "You gotta wait for the truth," he said. Earlier in the day, Hannity apologized for having misspoken and seemingly described Moore's alleged behavior with the 14-year-old girl as "consensual."