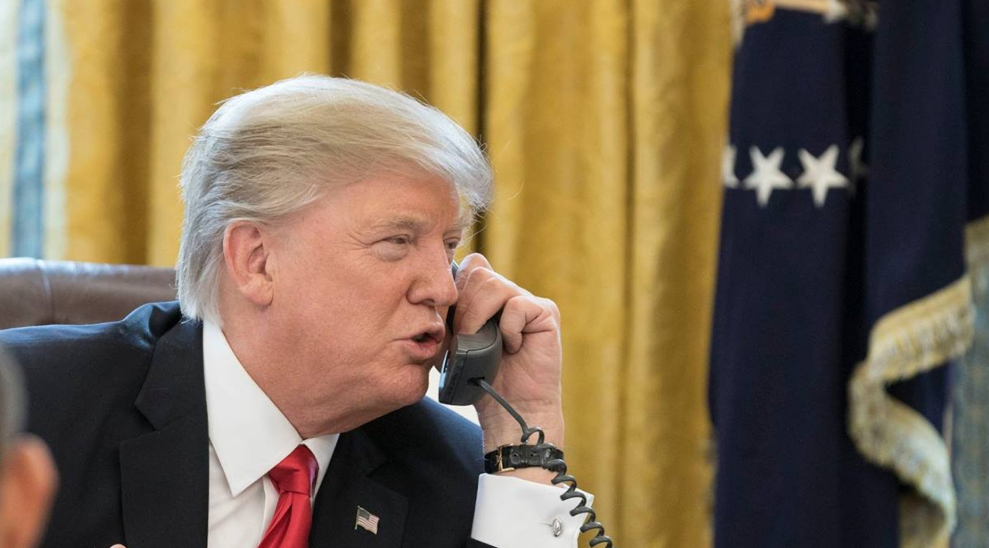 President Donald Trump on Wednesday hit back at a congresswoman's account of a phone call he had with the family of a fallen soldier in which he remarked that the deceased "knew what he signed up for."
Democrat Congresswoman totally fabricated what I said to the wife of a soldier who died in action (and I have proof). Sad!

— Donald J. Trump (@realDonaldTrump) October 18, 2017
The denial comes after Rep. Frederica Wilson (D-Fla.) said she heard the president's call while riding in a car with the widow of Sgt. Army La David Johnson on Tuesday, shortly before Johnson's remains arrived at Miami International Airport. While in the car, Trump called to offer his condolences over speakerphone. "Sarcastically, he said: 'But, you know, he must've known what he signed up for,'" Wilson told NBC Miami. "How could you say that to a grieving widow?"
.@RepWilson, who rode w/ Sgt. Johnson's widow, said she heard part of call w/ Pres. Trump; "He must've known what he signed up for" @NBC6 pic.twitter.com/Rep6ERrQEb

— Michael Spears NBC6 (@MikeSpearsNBC6) October 17, 2017
"I couldn't believe—and he said it more than once," she continued. "So I said, 'This man has no feelings for anyone.' This is a young woman with child."
Johnson's mother confirmed Wilson's account."President Trump did disrespect my son and my daughter and also me and my husband," she told the Washington Post.
Johnson was one of four service members killed on October 4 during a militant attack in Niger.
Sgt. La David Johnson is a hero. @realDonaldTrump does not possess the character, empathy or grace to be president of the United States.

— Rep Frederica Wilson (@RepWilson) October 18, 2017
Wilson's account follows Trump's false claim on Monday that former presidents, namely Barack Obama, did not reach out to the families of slain soldiers. The next day, Trump specifically suggested Obama did not call current White House chief of staff John Kelly after his son, Robert Kelly was killed serving in Afghanistan in 2010.
This story has been updated.