Fight disinformation:
Sign up
for the free
Mother Jones Daily
newsletter and follow the news that matters.
When Rep. Beto O'Rourke, a third-term Democratic congressman from West Texas, announced this spring that he would quit his promising career in the House to run for the Senate against Ted Cruz, Republicans could hardly stifle a laugh. "I know Beto—he's a good guy," said John Cornyn, the state's senior senator. "But I think this is a suicide mission."
It certainly looked like it. Texas Democrats have lost (or didn't even compete in) 123 consecutive statewide races since 1996—the longest losing streak of any state party in the country. The only thing worse than the odds for Democrats overall are those for candidates from O'Rourke's hometown, El Paso. Texas' sixth-largest city—separated from the rest of the state's population centers by hundreds of miles, a desert, a handful of mountain ranges, and a time zone—has never produced a successful candidate for statewide office. Not a senator, not a judge, not even a railroad commissioner.
Even O'Rourke can't quite explain his path to victory. "The numbers on paper just don't add up," he conceded when we met in May, over coffee at his Washington, DC, row house. But his optimism comes, in a strange way, from what he believes really happened last November. He's been thinking about what a man in Amarillo said to him about the wall.
"He said, 'Look, I have friends who voted for Trump, and I don't know if they literally want a wall. What they like is that you fuckers have been there for 30 years in Congress talking about immigration reform, and…nothing's happened,'" O'Rourke said. He thumped the table for emphasis.
"So here comes this guy who's like, 'Fuck all y'all. I'm gonna put a 2,000-mile wall, 30 feet high, buried 6 feet with concrete'? It's like saying 'fuck you' to DC. And it's very satisfying."
O'Rourke's politics, forged in one of the largest border communities on Earth, are in many ways the antithesis of President Donald Trump's; he supports single-payer health care and marijuana legalization, hates the wall, and loves Mexico. Trump's platform was all but designed in a lab to devastate predominantly Hispanic ports of entry like El Paso. But in Texas, a state gripped by one-party rule, anemic turnout, and a photo ID law that makes voting disproportionately harder for college students and people of color, O'Rourke believes the same frustration that ushered in Trumpism can also be harnessed to thwart it. A year ago, running against Cruz might have looked like a suicide mission—maybe it still is. But something is happening in Texas.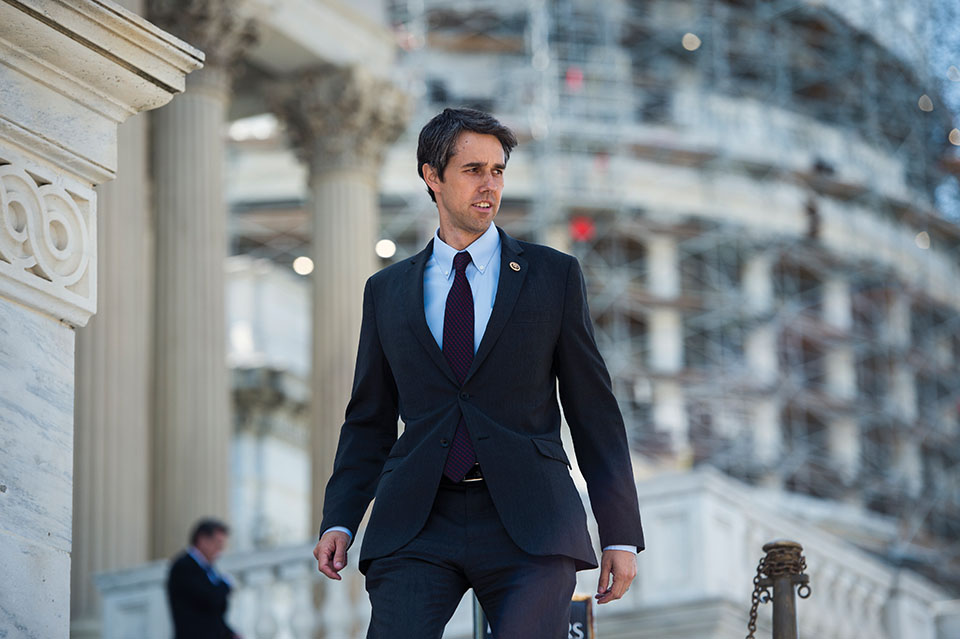 After Election Day, when the Democrats' fabled Great Lakes "blue wall" crumbled, party leaders descended on white working-class enclaves of the Rust Belt intent on finding the path back. Sen. Bernie Sanders huddled with miners in West Virginia. Joe Biden reflected on what went wrong in Wilkes-Barre, Pennsylvania. Mark Zuckerberg put on his pith helmet and parachuted into Ohio. "We've gotta find a way to get them back in," said Rep. Tim Ryan, whose Youngstown district was ground zero for blue-collar anthropology, "and that starts with a message that resonates in the flyover states."
But there is another way of looking at what happened. The Trump wave masked a riptide. Hillary Clinton made huge gains across the Sun Belt, in such bastions of Republicanism as Orange County, California, and the suburbs of Houston and Dallas. Texas was closer than Iowa. Arizona was closer than Ohio. The white women and energized Hispanic voters Clinton was counting on really did exist—they just didn't live where she thought they did.
Now the dilemma facing party leaders is this: In 2016 the Democratic presidential nominee received 43 percent of the vote in two states. The first state is 80 percent white. Its population is stagnant and graying. Democrats have performed successively worse there in the last two presidential elections, and the last Democrat to run for governor lost by 30 points. The second state is 44 percent white. A majority of the population is 34 or younger. Democrats are coming off their best presidential showing in 20 years. Maybe you still think Ohio is more winnable than Texas—but would you bet your party's future on it?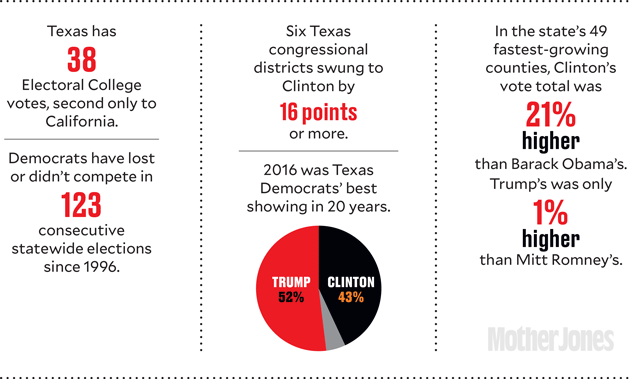 Excluding Utah, where the margins were distorted by a third-party candidate, 6 of the 10 congressional districts that saw the biggest swing toward Democrats last fall were in Texas. In Harris County, which includes Houston and has a larger population than 25 states, Clinton won by 162,000 votes four years after Barack Obama won by 971. Voters in neighboring Fort Bend, the most diverse county in America and one of the fastest growing in Texas, woke up on November 9 to find that their county had turned blue for the first time in decades—fueled by a massive shift among Muslim and Asian American voters. Democratic organizers have been at work in three Republican-­held congressional districts since March, and additional competitive seats could open up if the Supreme Court upholds a federal district court ruling that two other districts were unconstitutionally gerrymandered. Texas Democrats, says the state party's deputy executive director, Manny Garcia, are preparing for "the best midterm of our lifetimes."
A competitive Texas is both a compelling and a confounding prospect. A party that's built to win there, or in Arizona or Georgia, might look a lot different from a party designed to compete in the Midwest. States whose economies are bound to Mexico, for instance, may heed different messages on trade and manufacturing and borders. They might talk about guns and energy differently. It would, above all, be a party built around the needs and concerns of people of color. The politics and the priorities of the state will only be complicated by the long process of rebuilding from one of the worst natural disasters in Texas' history.
But the impediments are bigger in Texas, too. By design, voting is more difficult there than in almost any other state. District maps have been drawn to block Democratic gains at every level, from Congress down to school boards, and the state is littered with the wreckage of Democratic dreams. Four years ago, a well-funded group of Democratic organizers, calling themselves Battleground Texas, set up shop in the Lone Star State with rosy spreadsheets and big ambitions, only to be mired in the enormity of the challenge. O'Rourke could run the best Democratic campaign in a generation and still lose by 5 points.
Meanwhile, the Trump wave has washed over Texas Republicans. The business coalition that had shielded Texas from the nativist impulses that swamped Arizona and California collapsed in November and again in May, when Gov. Greg Abbott signed Senate Bill 4, which compels local law enforcement to co­operate with Immigration and Customs Enforcement (ICE) by criminalizing sanctuary cities. (In August a federal judge temporarily blocked parts of the law from going into effect.) This spring the Legislature failed to pass education funding or fix property taxes, but the governor did force a special session in part to consider a bill targeting transgender kids in public schools, over the protests of the corporations that once set the agenda. (That bill eventually died in the House.) The old style of Texas politics, ushered in by George W. Bush and enshrined by Rick Perry, is on life support. The next two elections will determine what kind of state emerges next.
When he is not in Texas, O'Rourke lives a five-minute walk from his Capitol Hill office, in a row house he shares with two Democratic colleagues, Jared Huffman and Salud Carbajal, both from California. Huffman is the landlord; Carbajal, a freshman, moved in last winter and has fit in smoothly, although O'Rourke says he takes too long in the shower.
"I'm here with a writer, just a heads-up—don't come in naked," O'Rourke said when Huffman walked into the living room. "Or you can come in naked—just know that's in the story."
Huffman gave him a mini pep talk. "I want you to give a great interview!"
The 44-year-old O'Rourke is tall and lanky, with a toothy smile and swoop of graying brown hair that elicits comparisons to Bobby Kennedy. In a past life, he played guitar in a punk band called Foss, and some Texas Democrats view him as the rock star they have been waiting for. O'Rourke is unusually enthusiastic about aspects of his job colleagues take pains to avoid. He has held meetings with constituents on city buses and on bicycles and while sitting shotgun in rush-hour traffic on the bridge to Ciudad Juárez, Mexico. In March, he road-tripped to Washington from San Antonio with a Republican colleague, Will Hurd, and streamed the whole journey on Facebook Live, taking questions about health care from viewers between rounds of karaoke; when it was over, they each agreed to co-­sponsor each other's legislation. It is difficult to imagine anyone spending 25 hours in a car with Ted Cruz.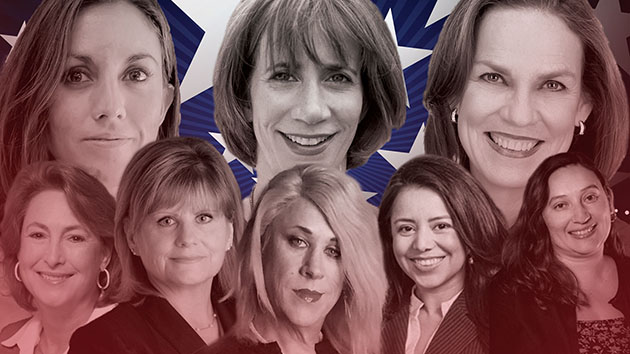 "Oooooh, he walks on water," Fort Bend County Democratic Chair Cynthia Ginyard told me, after O'Rourke spoke at a bar in Sugar Land. He stood on a chair and toasted the room with a pint and stayed for three hours shaking hands. "He's got it—his manner, his aura, his tenor, his tone. He wants to be next to the people. He doesn't want anybody between him and the people." The Dallas Morning News dubbed him "Bae-to." In August, 12,000 people tuned in to watch a livestream of O'Rourke getting a haircut.
In crude ways, Cruz and O'Rourke are alternate-­universe versions of each other. Both are Gen Xers who graduated from Ivy League schools in the '90s and challenged party establishments to win primaries two decades later. Rafael Edward Cruz became "Ted"; Robert Francis O'Rourke embraced his childhood nickname bestowed in the Mexican American city El Paso. (When O'Rourke announced his candidacy, the conservative Washington Free Beacon identified him as "the Irish-American going by a Mexican nickname.")
Cruz is almost cartoonishly disliked in DC by members of both parties, in part because of the perception that he has been running for president since he got to the Senate, if not the 12th grade. Al Franken has referred to him as "the guy who microwaves fish" at the office; Lindsey Graham once joked that "if you killed Ted Cruz on the floor of the Senate, and the trial was in the Senate, nobody would convict you." By contrast, O'Rourke, whose father was a county judge who once ran for El Paso's congressional seat, showed little interest in politics until he turned 30. After graduating from Columbia University in New York, where he majored in English, he moved into a converted Williamsburg factory with a few musicians and toyed with becoming a writer.
Foss (Icelandic for "waterfall") put out two albums, including one called El Paso Pussycats, named for a scuttled '70s sitcom about a group of high school cheerleaders. O'Rourke, who considered himself the afterthought of the group musically (another bandmate went on to tour with Mars Volta), posed on the cover in a ponytail and a dress. Eventually, he outgrew Brooklyn and moved home to El Paso to start an IT company that also published a digital alt-weekly called Stanton Street.
The El Paso O'Rourke returned to was an incubator for a unique brand of border populism, where issues of trade, immigration, and economic development took center stage. In the age before air travel, the city had been the jewel of the Southwest, a sort of Miami on the Rio Grande where celebrities came to get hitched and revolutionaries plotted at ice cream parlors. (Legend has it Pancho Villa once parlayed with an American general in the living room of O'Rourke's mission-style home.) The second half of the century was less kind. "Every low-wage, low-scale industry, it seemed, had moved their headquarters to El Paso, and our competitive proposition was you can pay people dirt cheap, treat them like dirt, and still be in America," O'Rourke said. "When NAFTA passes, the bottom falls out of that and all those jobs move across the river, and we're left trying to figure out who we want to be next."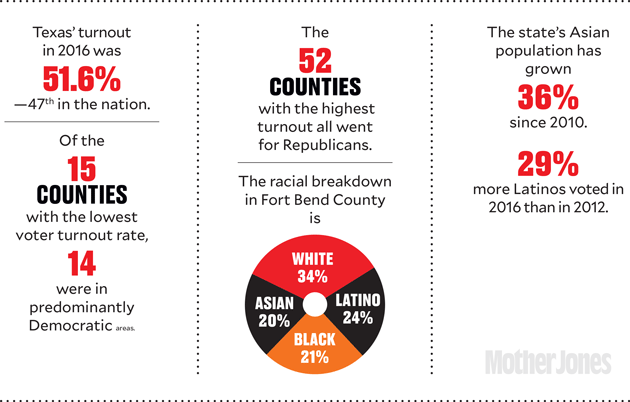 The manufacturing exodus was layered on top of a booming international drug trade, much of it funneled through El Paso's neighbor across the Rio Grande, Juárez, that was turning El Paso into a company town for federal agencies. O'Rourke has described the hometown of his youth as "a very mediocre town that was comfortable with its mediocrity." So in 2005, O'Rourke and two friends decided to run for City Council against three candidates backed by the city's Democratic machine, and they won.
In office he survived recall campaigns over a downtown redevelopment plan and a proposal to give health benefits to domestic partners of LGBT city employees, but the defining moment of his political career came four years into his tenure, when the murder rate in Juárez skyrocketed amid an intervention by the Mexican army. El Paso remained among the safest cities in the country, but the violence choked off the flow of people and money that was the lifeblood of its economy. Congress proposed to spend more on border security, but O'Rourke had come to see that the war on drugs had devastated the United States and Mexico without making a dent in production or consumption. He and a colleague, Susie Byrd, floated a resolution asking the government to consider legalizing marijuana instead. El Paso's congressman at the time was Democratic Rep. Silvestre Reyes, a former Border Patrol officer turned drug warrior. Reyes warned that the resolution would jeopardize federal grants to the city, O'Rourke says, and lobbied behind the scenes to kill the measure. The mayor vetoed it at the last minute, but O'Rourke didn't abandon the fight. He and Byrd wrote a manifesto, Dealing Death and Drugs, that makes the case for legalization as the only antidote to violence. Soon afterward, O'Rourke decided to run against Reyes.
Reyes was the former chair of the Congressional Hispanic Caucus and had helmed the Intelligence Committee, and he had the support of Bill Clinton and President Barack Obama. He referred to his opponent dismissively as "Robert" and dragged him with an ad implying he wanted to give drugs to kids and another that used footage of O'Rourke falling on the floor at a bar as a City Council member, allegedly "intoxicated." (O'Rourke said he fell while dancing.) But O'Rourke had caught Reyes napping. He knocked on 16,000 doors and avoided a runoff by 216 votes—just as Cruz won his runoff against then-Lt. Governor David Dewhurst.
As O'Rourke sees it, by challenging Cruz, he's not doing anything he hasn't done twice already in El Paso.
While O'Rourke was preparing for his moonshot, organizers in Texas were buzzing about Mikael Floyd. In May, the 18-year-old high school senior in the Houston suburb of Pearland unseated Rusty DeBorde, an incumbent school board member, by about 500 votes. DeBorde had held his post for years and was supported by Fort Bend's Republican congressman, Pete Olson. Floyd was upset that the superintendent refused to change bathroom policies to accommodate transgender students. It turned out a lot of other people were, too.
What was notable about the race wasn't just Floyd's precocity; it was that the state Democratic Party got involved, too. Across Texas last fall and this spring, in cities and suburbs, organizers waded into ostensibly nonpartisan races for school board and city council—and won some impor­tant seats. It represented a major step in the party's push to shift the balance of state politics by focusing on the smallest races. Various groups have worked toward the goal of a Democratic Texas for years, with little to show for it. In 2013, a handful of Obama presidential campaign veterans, including Jeremy Bird, his national field director, and Jenn Brown, who ran the Ohio field operation, launched Battleground Texas, a new group bent on turning the state blue through good old-fashioned grassroots organizing. In early interviews Bird rattled off enticing raw numbers—2.2 million eligible but unregistered Hispanic, Asian American, and African American voters. Texas was a demographic time bomb, and they were about to speed up the clock.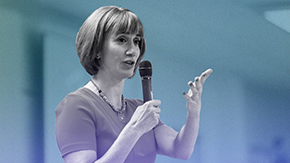 At first, Battleground's leaders spoke cautiously about making the state competitive by 2018 or maybe 2020. But after Wendy Davis, the pink-sneakered state senator from Fort Worth, became a national sensation for filibustering an anti-abortion bill, Battleground decided to join forces with her campaign for governor and try to win immediately. It was a bad year to bet the house; Davis lost by about 20 points—worse than the Democrat who had run for governor during the 2010 wave.
In the aftermath, it was tough to identify what Battleground had actually accomplished. They never quite figured out how to sell a candidate mostly known for her support of abortion rights in a state where even many Democrats oppose abortion. (In one heavily Catholic South Texas precinct, Davis was left off the party voting guide altogether.) Abbott even won Harris County, the place Battleground had identified as the ultimate sleeping giant. Sure, it was a bad year for Democrats nationally, but the group registered fewer than 100,000 new voters, less than half its goal, and turnout dropped by more than 250,000 votes from the previous governor's race. They'd spent $10 million for what exactly?
After the shellacking, Democrats and their allies conducted a series of listening sessions, one focusing on party loyalists and another on voters who had stayed home. A consistent refrain among nonvoters was that people who did vote never saw anything change in their lives because of it. Other than the president and maybe their mayor, they had little understanding of who their elected officials were.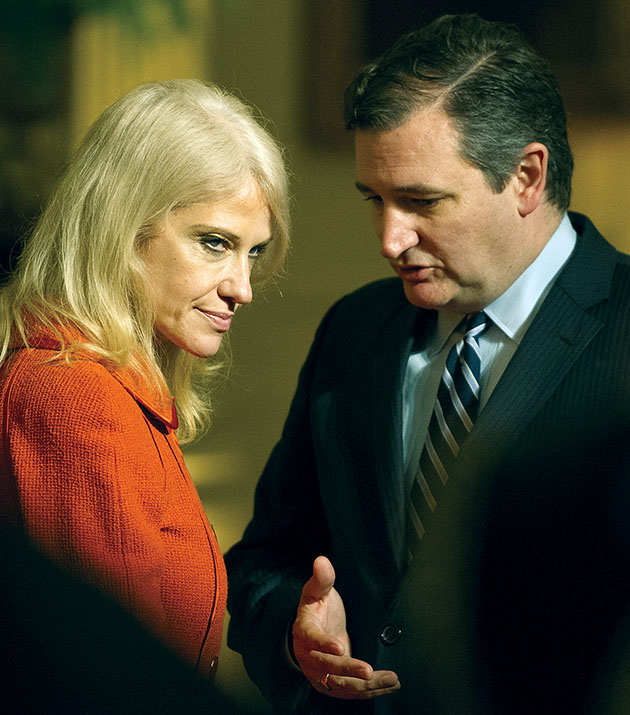 The groups decided a new strategy should start at the most granular level. For the first time, the state party would help candidates in nonpartisan elections such as school board and county commissioner races, by endorsing them and giving them access to the party's voter file and volunteers. It was the same tactic Karl Rove had employed when he set out to rebuild the Texas GOP 30 years earlier. The reddening of Texas seems inevitable in retrospect, but it took decades for the party of Lyndon Johnson to slip out of relevance entirely. Democrats last won the state's electoral votes in 1976, and they won their last Senate race in 1988 and their last statewide race in 1994—but they were still within two seats of a majority in the state House in 2010, before the tea party set the state on its current course toward Trumpism. The state GOP's electoral gains, enabled by the ascendance of conservatives in local rural and suburban offices, were accelerated and then locked in by two consecutive redistricting cycles, which wiped out old-school centrist Democrats and diluted liberal voting power to an outlandish extent. (Austin, the 11th-largest city in the country and the state's bluest enclave, has been divided into six congressional districts, five of which are represented by Republicans.) In essence, the Democratic road map entails undoing Rove's handiwork by challenging the current redistricting maps in court while also employing his ground-up approach to accumulating power.
Today much of the urban organizing work is done by the Texas Organizing Project, launched eight years ago by alumni from ACORN, the community organizing giant that collapsed in the face of a conservative assault early in the Obama era. The TOP's approach is to bring politics down to the level where it's felt most immediately in people's lives. Its first campaign in Houston revolved around blue tarps that still covered the roofs of homes in the city's poor neighborhoods years after they had been damaged by Hurricane Ike; with the TOP's backing, low-income communities compelled Houston's Democratic mayor to scuttle an effort to repair the homes of wealthy residents and fix their roofs instead. In San Antonio, the TOP is organizing around sidewalks and streetlights.
Last fall, while Clinton largely ignored the state, dropping in for fundraisers and to mobilize volunteers to make phone calls to other states, the TOP and allied groups focused their attention on Harris County. They ignored national politics and instead worked nonwhite neighborhoods by talking about something called 287(g), a voluntary agreement that the incumbent sheriff had signed with the federal government to deport undocumented residents picked up for nonviolent offenses. Most people hadn't heard of it—but everyone knew someone who'd interacted with the cops.
"We were trying to get the vote out, and we would engage voters in the presidential election conversation and they were fed up—'Yeah, I don't want to vote, both candidates are terrible,' that type of thing. And this was the Latino community," said Carlos Duarte, state director of Mi Familia Vota, a nonprofit that worked alongside the TOP in Harris County. Then he would tell them about the sheriff race. "People were saying, 'Okay, so who's running?' They would grab a piece of paper, grab a pen, and then write the names of the candidates." On Election Day, Democrats swept most Harris County offices, all the way down to tax assessor.
Those gains may beget more gains, the theory goes, not just because nonvoters have now joined the democratic process, or because they are now electing officials who speak their language or look like them, but because voting is simply easier in Texas when Democrats are in power.
In previous years, the Republican-run office of the tax assessor for Harris (a county of 4.5 million people) refused to prioritize registering voters and even testified against a proposal to move registration online. And though Texas high schools are required to hold voter registrations on campus at least twice a year, some Houston public schools declined to follow that policy. The new superintendent and the Democratic tax assessor plan to co­ordinate registration drives in every high school in Houston, and the assessor's office has turned into a community organizing hub. In April, it hired a new staffer to work full time on registration drives. His previous job? Organizing the county for Battleground Texas.
Few places in America moved as sharply toward Democrats last fall as the Harris County district currently represented in Congress by Republican John Culberson. The 7th District, which Mitt Romney won by 21.3 points in 2012, went to Clinton by 1.4. Culberson, a loyal Trump supporter, has faced mostly token opposition since being elected 17 years ago to the seat once held by George H.W. Bush, but at least six progressives have signed up to run against him, and local party members and grassroots groups have already held two candidate forums. Those challengers include Jason Westin, a cancer doctor who's worried about budget cuts for the National Institutes of Health, and Laura Moser, the founder of Daily Action, an online organizing hub that directs its members to make one call per day to oppose the Republican agenda. Members of the local chapter of Swing Left, one of the most popular of the new resistance groups, have packed town halls, protested outside Culberson's office, and canvassed and phone-banked their neighbors. Democrats smell blood in the water, and it's finally not their own.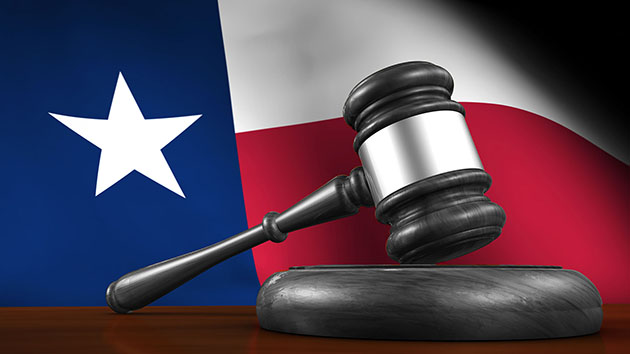 The optimism in Harris County, shared by community organizers and Indivisible moms alike, is almost enough to make you lose sight of the other, equally plausible scenario: Texas Republicans are consolidating power and tweaking the system to keep it that way. At the same time its cities are emerging as sources of progressive political energy, the GOP-controlled state government is lurching in the opposite direction.
From Democratic state Rep. Gene Wu's vantage point at the Texas state Capitol, the frenzy of Democratic organ­izing, protesting, and campaigning in his hometown of Houston seems far removed from the political battles raging in Austin. At the end of a long day, Wu poured himself a tall glass of vodka, lemon juice, and club soda and leaned back in his office in the Capitol's cavernous basement. You couldn't blame him for needing a stiff drink; the 85th session of the Texas Legislature had been one of the most dispiriting in history.
The centerpiece of the session was SB 4, known as the "sanctuary cities bill" or, to its detractors, as "the show-me-your-papers law." The measure, should it go into effect in full, allows sheriffs, cops, and university police to ask crime victims and witnesses about their immigration statuses. Agencies and jurisdictions that don't cooperate with federal immigration laws can be slapped with fines or, in the case of individual law enforcement agents, misdemeanor charges. And the law bars local authorities from adopting sanctuary policies. During a marathon 16-hour debate in April, Wu teared up while recounting his family's own migration to the United States from China when he was five.
Until recently in Texas, the center held on immigration, despite the state's increasingly conservative tilt on issues such as reproductive rights and health care. Following in the footsteps of George W. Bush, an advocate for comprehensive immigration reform, Gov. Rick Perry signed Texas' version of the DREAM Act into law early in his tenure. When hardliners in the Legislature pushed a sanctuary cities bill in 2011, conservative megadonors, including grocery store magnate Charles Butt and homebuilding giant Bob Perry, quietly persuaded Republicans to table it. Republicans defied the nativist lurches of other states because the business of Texas politics was business. A central feature of Perry's economic vision was offering huge financial incentives for companies to relocate and set up shop in places like Austin and Houston. So it was not surprising that Perry showed deference to those companies' wishes on immigration too.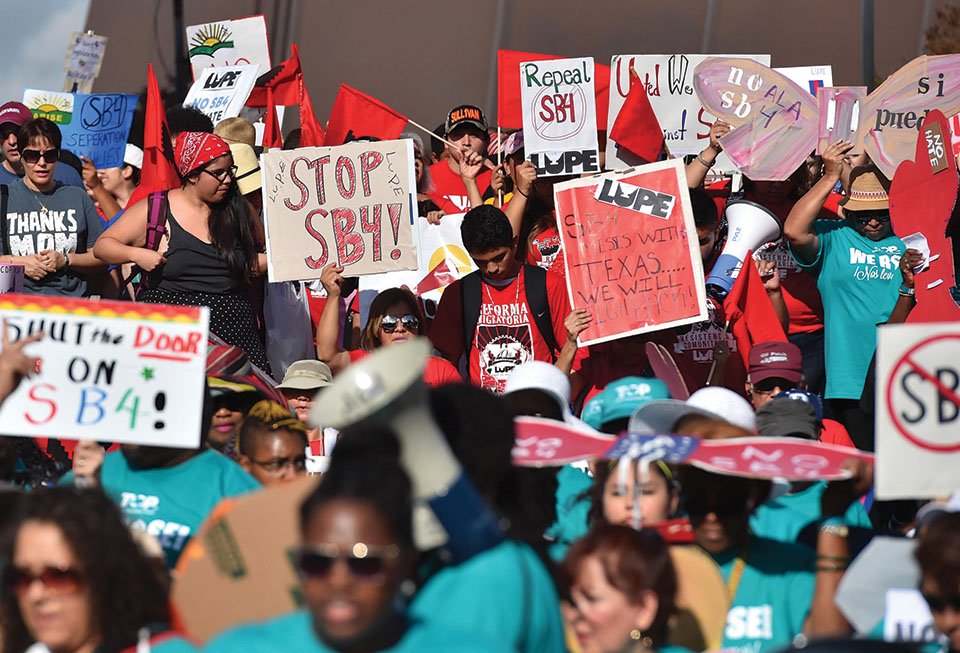 Trump's "America First" candidacy was a rejection of that model, and to ambitious conservatives such as the former shock jock turned culture-warring Lt. Governor Dan Patrick—whose office sets the agenda for the state Senate—it offered a blueprint for advancement. The incentive system that had protected immi­gration was now reversed; Patrick and Abbott, rivals for political power in the state, were in a race to the bottom. "Everybody knew it was coming," Wu said of SB 4. "Just like you see a train coming down the track from a couple miles away."
Wu's district is an archetype of changing Harris County. Forty percent of the adults there were born abroad; two-thirds speak a language other than English. It's home to large numbers of first- and second-­generation Chinese, Vietnamese, South Asian, Middle Eastern, African, and Hispanic families. Many of the arrivals are refugees from places like Iraq, Syria, Burma, and Afghanistan. For years, Wu in his free time has been organizing training sessions to help thousands of constituents become citizens. Houston's growth was powered by the city's port, which made it the international hub for the Sun Belt, and by Texas' low cost of living and unending supply of jobs, as well as the magnetism of earlier waves—immigrants tend to move where other immigrants have already settled. But it was also made possible by the state's unspoken detente; anyone was welcome, with no papers needed.
Now residents of his district are scared. "People have stopped going to school," Wu says. "Pregnant women who were scheduled for OB-GYN prenatal services stopped going to their doctors. The clinics are in a panic because their patients are gone."
"I know there's a lot of people who will say, 'Good, eff those guys—get those dirty Mexicans or whatever they are out of my country,'" he says. "And people don't understand, like, look, you enjoy living in a home? Your home was probably built by somebody who was an immigrant or somebody who's undocumented. You enjoy driving on your roads? Your roads were built by somebody who's undocumented. Do you enjoy eating? Your food was grown, produced, and processed by somebody who was undocumented. Are you ready to give those things up? They never think about those consequences."
The regular legislative session ended, appropriately enough, with violence. When mostly Latino protesters packed into the Capitol chambers on the last day of legislative business, Republican state Rep. Matt Rinaldi, who had voted for SB 4, bragged to a group of Hispanic Democratic colleagues, "Fuck them, I called ICE." (Phone records reveal he really did.) A brief altercation ensued, after which Rinaldi boasted on Facebook that he had told one of the Hispanic Democrats, Rep. Poncho Nevárez, that he'd "shoot him in self-defense" if Nevárez tried to get in another lick.
Rinaldi comes from the Dallas suburb of Irving, one of those affluent places that for almost two decades has helped give Republicans their majorities but last year went to Clinton—by 7.9 points. He is one of the Texas Democratic Party's top targets next year. But the Republicans who were responsible for the center collapsing certainly aren't acting like the state's about to swing left.
Democrats, meanwhile, aren't exactly acting like they're on the cusp of a breakthrough. Despite positive trends and organizing momentum, some of the most prominent Texas politicians are planning to sit out 2018's biggest races. San Antonio Rep. Joaquin Castro, widely seen as a rising star in the party, toured the state in the spring only to pass on the Senate race. His twin brother, former Housing and Urban Development Secretary Julián Castro, was floated as a possible challenger to Gov. Greg Abbott, but he likewise said he isn't interested, telling an interviewer he worried the state wasn't ready to elect a Democrat.
So that's how a punk rocker from El Paso became the face of the Texas Democratic Party.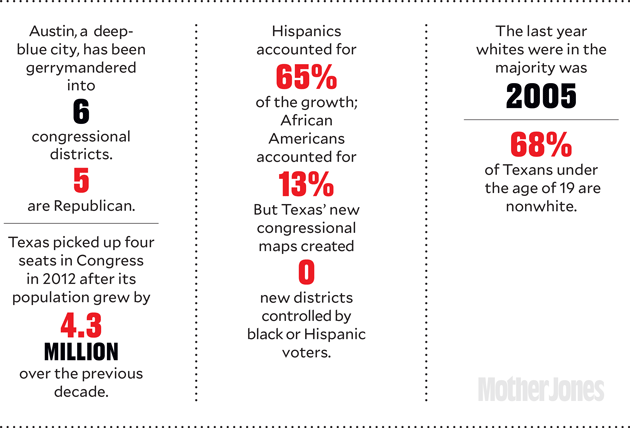 When O'Rourke announced his candidacy for what, on paper, could be the party's tie-breaking 51st seat in the Senate, the Democratic Senatorial Campaign Committee was tempered in its enthusiasm. "Wild things can happen in 2018," said Maryland Sen. Chris Van Hollen, the DSCC's head, but he emphasized that the committee's focus would be on protecting incumbent senators. "We're realistic." (Translation: Good luck!)
O'Rourke, well aware of the long odds he faces, reasons that if nothing Democrats have tried before has worked, he might as well attempt something completely different. He announced early on that he would not hire a pollster or contract with consultants, with the exception of Revolution Messaging, the firm that built Bernie Sanders' online mint in 2016. (O'Rourke outraised Cruz in his first full quarter as a candidate.) He is his own press secretary. Many of O'Rourke's early trips have focused on deep-red areas that see ambitious Democrats about as often as they see snow—when he visited George W. Bush's hometown of Midland in March, the local newspaper wrote an editorial congratulating him "for being able to find Midland."
His approach to campaigning is similar to his approach to his day job—he does things differently. O'Rourke moved quickly into the senior ranks of the House Veterans' Affairs Committee, he tells supporters, not just because of El Paso's high concentration of military personnel, but because his colleagues had flocked to other committees such as finance that offered more access to donors. He is a rare politician who has actually given himself a term limit in the House, and he promises to serve no more than 12 years in the Senate. He was one of the last members of Congress to endorse Clinton during the 2016 Democratic primary, but he supported Ohio Rep. Tim Ryan's bid for leader of the Democratic caucus in November, arguing that Rep. Nancy Pelosi had reached a dead end.
What he's offering instead of the status quo is a post-Clinton (and for that matter, post-Obama) style of politics. The party's leading lights have run from the idea that they're soft on drugs and immigration, but backing a border fence and a surge of Border Patrol agents didn't fix Democratic politics—it just made things worse for Texas. So why not run on marijuana legalization and against militarization of the border? The same goes for a hawkish foreign policy. He's proposing to turn off the spigots for overseas interventions and instead pour money into student-loan forgiveness and Medicare-for-all—a single-­payer system, he tells voters, will save them "somewhere between a lot and a shit ton."
O'Rourke's independent streak is a reflection of El Paso itself, which feels a world away from the rest of the state and its political power brokers. He has met Cruz just twice in the four years they've served together in Congress, even as Cruz and other Texas Republicans have treated O'Rourke's beloved borderlands as a piñata.
"Ted Cruz doesn't have an office anywhere near El Paso. John Cornyn doesn't have an office anywhere near El Paso. Presidential candidates don't come to El Paso. Gubernatorial candidates don't come to El Paso. People who are focused on power don't come to El Paso," he said. "And I was saying that in front of the crowd in Tex­arkana, and this lady in front of the crowd said, 'That's how I feel!'"
"That's how a lot of Texas feels—they feel forgotten, left behind, unrepresented, unimportant to the centers of power and the system as it currently works," he added. "It doesn't work for them. A lot of the state feels like El Paso feels, and a lot of the state wants their state back and wants to be recognized and represented and served. I think this campaign is all about that."
In its simplest form, the challenges facing candidates like O'Rourke are the same ones that have confounded Democrats everywhere since 2008, only, as Texas would have it, bigger. They have to help voters navigate a system that is designed to be difficult if not discouraging. They have to battle the kind of political disengagement that sank Clinton; in Texas, "It's not a Republican state, it's a nonvoting state" may as well be the official Democratic Party mantra. Obama-era progressives approached the electorate with a scientific rigor, believing they could selectively target and activate different groups as needed, but huge setbacks in three of the last four national elections—including in Texas—exposed holes in that theory. By narrowing their focus in the name of precision, Democratic campaigns left millions of votes on the table, particularly in places like Texas. Awakening that sleeping giant may require connecting with communities where they are rather than expecting them to connect to the ongoing national debate. The folks at the Texas Organizing Project believe that many of those people live in Houston. O'Rourke is betting they're in Amarillo and Texarkana, too.
Figuring out Texas is essential to whatever comes next for national Democrats, not just because they need electoral votes or House seats, but because if they don't, Texas will come to them. If Democrats can compete in Texas, they can make it anywhere, but if Texas Republicans can hold on in the face of those demographic and cultural shifts, they'll have produced a blueprint that other similarly changing states can follow. "As goes Texas, so goes America," Abbott told Texans in his inaugural address two years ago. As they gear up for 2018, the one thing Texas Democrats and Republicans still agree on is that they are the vanguard of the future. But just what kind of future will it be?