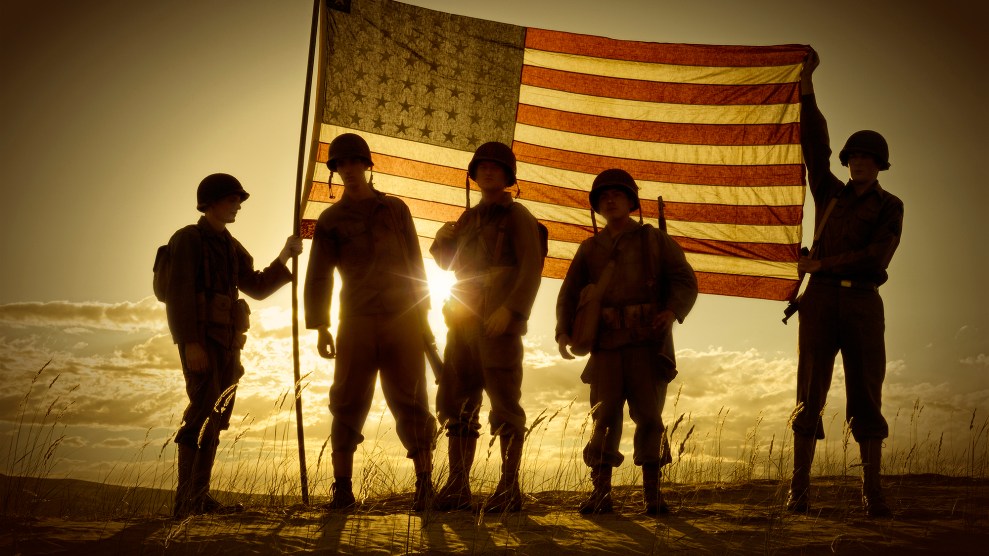 Less than a week after President Donald Trump tweeted that he would ban transgender service members from the military, dozens of retired generals and admirals have come out against the proposed policy, saying it would "cause significant disruptions" and "deprive the military of mission-critical talent."
In a statement released on Tuesday by the Palm Center, a research institute that studies LGBT issues in the armed forces, 56 retired military leaders tore into Trump's justification for the ban. While the president has argued it would be too expensive to pay for transgender troops' medical care, the retired generals and admirals cited research showing the cost would amount to just "one-hundredth of one percent of the military's annual health care budget."
Trump's tweets last Wednesday came as a shock to the Pentagon, which last year allowed transgender troops to serve openly for the first time in history. The chairman of the Joint Chiefs of staff, General Joseph Dunford, has said "no modifications" will occur in the military's policy until the president issues specific direction to the secretary of defense.
"President Trump seeks to ban transgender service members because of the financial cost and disruption associated with transgender service," the retired generals and admirals wrote. "We respectfully disagree, and consider these claims to be without merit." (Read the full statement here.)
Also on Tuesday, Coast Guard Commandant Adm. Paul Zukunft announced his opposition to the ban. At a Center for Strategic and International Studies event in Washington, he said the Coast Guard had reached out to the branch's 13 transgender service members to reaffirm support. "I will not turn my back. We have made an investment in you and you have made an investment in the Coast Guard and I will not break faith," Zukunft said.