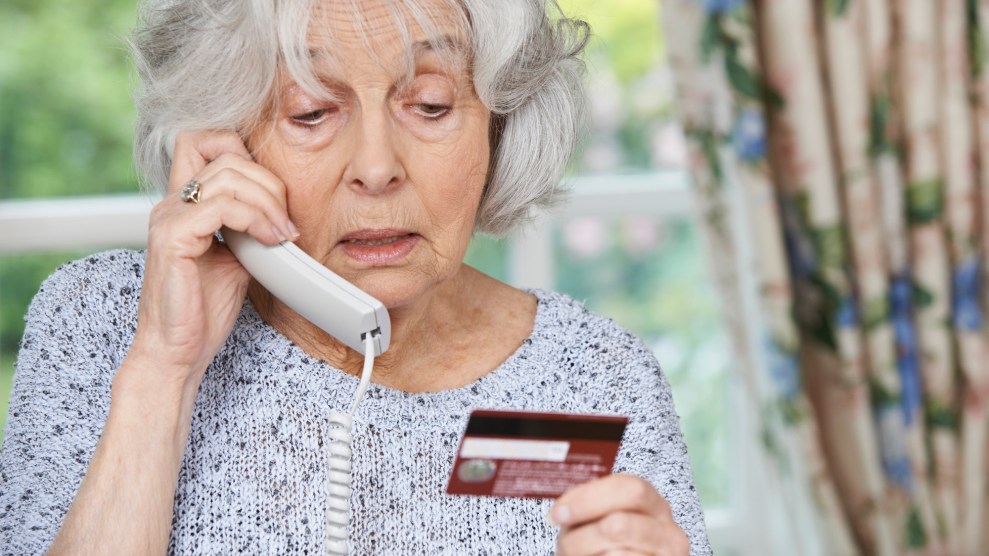 Donald Trump's appointee to lead the Centers for Disease Control and Prevention apparently practiced a fringe branch of medicine that promises to reverse the effects of natural aging. This little nugget comes courtesy of Forbes contributor Rita Rubin, who dug up the 2011 homepage of Dr. Brenda Fitzgerald's medical practice. (Fitzgerald practiced for decades as an OB/GYN.) "My goal is to have all my patients, and me, be vigorous and vital for essentially their entire lives," the FAQ section reads. "I want to be struck by lightning on the golf course at 120…. and I want that for you."
How did Fitzgerald plan to get her patients to golfing at age 120? Through "bioidentical hormones," an anti-aging regimen discredited by mainstream doctors. The American Congress of Obstetricians and Gynecologists notes that "evidence is lacking to support superiority claims of compounded bioidentical hormones over conventional menopausal hormone therapy."
Fitzgerald's practice claimed that "we can now measure the vitamins, antioxidants, necessary fats, and proteins in your cells with a simple blood test." But ACOG warns that "despite claims to the contrary, evidence is inadequate to support increased efficacy or safety for individualized hormone therapy regimens based on salivary, serum, or urinary testing." Harvard Medical School points out that bioidentical hormones haven't been studied in long-term trials. A gynecology professor quoted in Rubin's Forbes piece says such anti-aging treatments are "snake oil," and notes that "If [Fitzgerald] was one of these people who was marketing anti-aging medicine, that's scary."
On top of being ineffective, such treatments could be dangerous. Most bioidentical hormone protocols require the use of a compounding pharmacy, which ACOG points out are very loosely regulated—meaning the drugs have "variable purity and potency." Contaminated drugs from compounding pharmacies have even killed people.
Anti-aging medicine is not recognized as a medical specialty by the American Medical Association, yet Fitzgerald lists it among her credentials. She is a fellow of the American Academy of Anti-Aging Medicine, whose stated mission is to promote "the research of practices and protocols that have the potential to optimize the human aging process." The CDC did not return a phone call seeking comment, but Fitzgerald's anti-aging fellowship is touted on her bio page at the Georgia Department of Public Health, where she served as commissioner for seven years—at one point partnering with the Coca-Cola company on an anti-obesity initiative.
In addition, Fitzgerald has run for Congress twice and, with her husband, donated more than $25,000 to the Republican party, according to the New York Times.