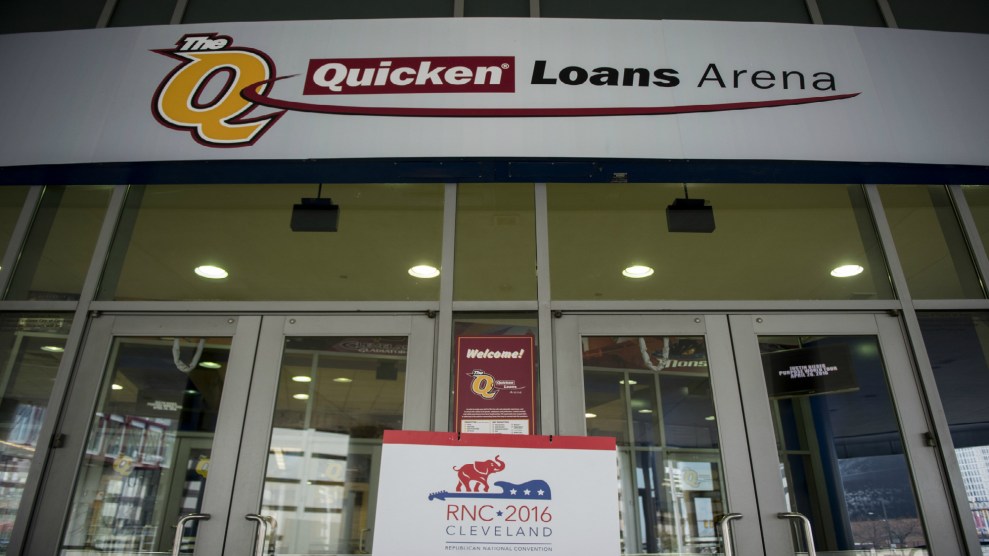 A month before Republicans and Democrats gather for their party's presidential nominating conventions, protesters against the proceedings have already won a big victory, and another could be on the way.
A federal judge ruled Thursday that the restrictions on speeches and demonstrations outside of July's Republican National Convention planned by the city of Cleveland were unconstitutional. US District Judge James Gwin found that the restrictions limited free speech rights and issued a preliminary injunction that will block the regulations from going into effect next month, leaving the city with little time to figure out a new plan before the convention.
The ruling is a victory for the American Civil Liberties Union of Ohio, which brought the federal lawsuit challenging the restrictions last week. The ACLU's lawsuit was joined by the liberal group Organize Ohio and the Northeast Ohio Coalition for the Homeless. The conservative grassroots organization Citizens for Trump was also a party to the lawsuit, arguing that the city's proposed regulations also threatened the speech rights of Republicans wishing to hold demonstrations in support of Trump.
Shortly after the Cleveland ruling was released, the ACLU of Pennsylvania announced its own federal lawsuit against the city of Philadelphia on the behalf of a group that was denied a permit to hold a march during the first day of the Democratic National Convention. The ACLU argues that the current ban on marches during rush hour in Philadelphia's Center City area violates the Constitution.
The Democratic convention will take place beginning on July 25, a week after the start of the Republican convention.
Cleveland officials had planned to create an "event zone" that would have limited large demonstrations and protest activity within 3.3 square miles of the convention site, an area encompassing most of downtown Cleveland. According to the Cleveland Plain Dealer, the city also planned to limit parades to a single route that could be used only during specified times of day, most of which are not expected to coincide with the times when convention delegates are likely to be downtown.
Freda Levenson, the legal director for the ACLU of Ohio, said in court that the event zone restrictions would create "a black hole for First Amendment activities" in the city during a political convention that is expected to draw a potentially volatile mix of politicians, reporters, delegates, and protesters to Cleveland.
Activists and civil rights groups have also expressed concern about other efforts to curb protests during the convention, including the increased frequency of law enforcement visits to the homes of activists likely to protest during the RNC.
After announcing his ruling, Gwin sent the case to mediation, a move that allows the city and the ACLU to negotiate new restrictions quickly and without further litigation. The ruling is not expected to affect the smaller security zone that will be set up by the US Secret Service during convention events.