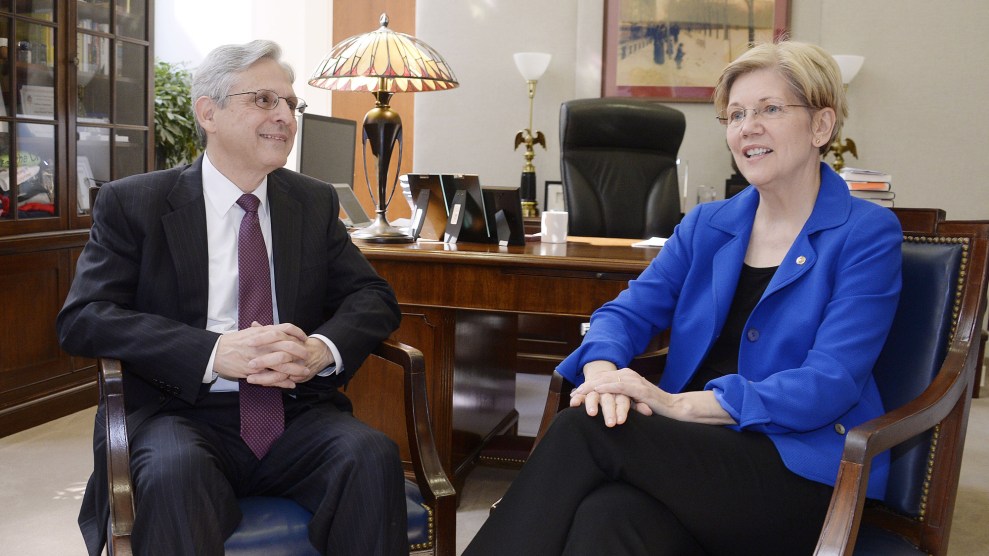 Sen. Elizabeth Warren is fed up with Republicans' obstruction in Congress. In a report released Monday detailing Senate Republicans' efforts to block President Barack Obama's judicial and executive nominees, Warren's office accused the majority party in the Senate of striving to keep key government positions "empty as long as possible," thereby fueling a "new and dangerous Republican extremism."
"The idea that Senate Republicans are willing to leave [the Supreme Court] short-handed for nearly a year seems shocking," the Massachusetts Democrat noted in a press release accompanying the 13-page report. "But the fact is that, for more than seven years, they have waged an unrelenting campaign to keep key positions throughout government empty."
Obama nominated Merrick Garland to the Supreme Court in March, a month after the death of Justice Antonin Scalia. But Republican leaders in Congress have refused to consider Garland's nomination, insisting instead that the spot should be filled by the next president.
According to Warren's report, such delays have been standard throughout Obama's presidency. Fewer of Obama's judicial nominees have been confirmed than under previous presidents, and those who have been approved faced a longer confirmation process.
Meanwhile, the confirmation process for executive officials—including Attorney General Loretta Lynch, former Defense Secretary Chuck Hagel, and Labor Secretary Thomas Perez—has slowed to a crawl. A study from the Duke Law Journal cited in the report found that the average time the Senate took to confirm a president's nominees climbed from 59 days under Ronald Reagan to 127 days during Obama's first six years in office.
"Senate Republicans should have stood up to this extremism years ago—but it is not too late to do so now," Warren's report notes. "It just takes some political courage."
Read the full report here.