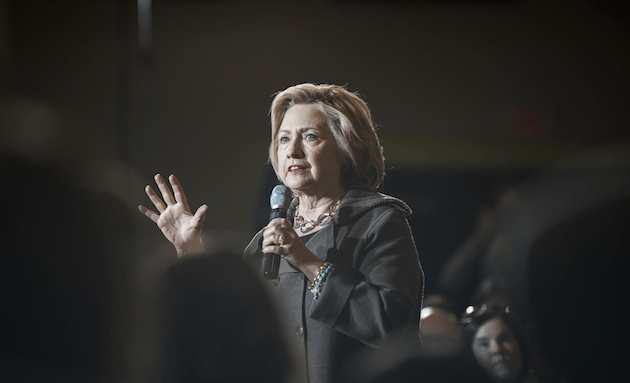 Fight disinformation:
Sign up
for the free
Mother Jones Daily
newsletter and follow the news that matters.
The truth is out there for Hillary Clinton.
When Daymond Steer from the Conway Daily Sun recently asked her to weigh in on UFOs—a topic Steer says he broached with Clinton in 2007—the Democratic presidential candidate reportedly promised to "get to the bottom of it" if she were elected to the White House.
"I think we may have been [visited already]," she added. "We don't know for sure."
Clinton's comments are among the rare public statements she's made on UFOs and possible government cover-ups—a familiar subject for both Hillary and Bill Clinton. As Mother Jones has reported, the couple's interest in extraterrestrial activity reaches as far back as the 1990s, when Laurence Rockefeller began lobbying the Clinton administration for the release of government documents relating to UFOs—documents that many say reveal the extent of government research into the phenomena.
Additionally, Clinton's current campaign chairman, John Podesta, a former chief of staff to Bill Clinton and an X-Files fan, has long expressed interest in the topic.
But these statements are Clinton's first remarks on the subject during this campaign. They will likely strengthen her support among voters who happen to be UFO enthusiasts and are not supporting any extraterrestrial candidates in the Republican field.