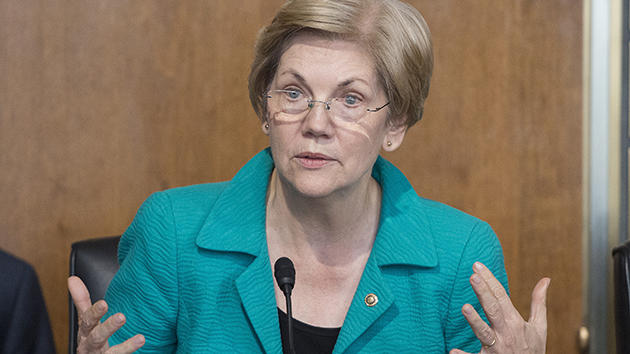 Fight disinformation:
Sign up
for the free
Mother Jones Daily
newsletter and follow the news that matters.
After months of facing indifference from Congress, the people of Puerto Rico might finally be making progress on getting some help with the island's massive debt crisis from both the Obama administration and Congress.
Last Wednesday, the Obama administration outlined a proposal that would allow the island's entities to restructure debts, provide "independent financial oversight" to ensure Puerto Rico sticks to a financial recovery plan, reform the unequal treatment of Puerto Rico under Medicaid, and allow Puerto Rico access to the Earned Income Tax Credit.
The next day, Puerto Rico Gov. Alejandro García Padilla, Rep. Pedro Pierluisi, and representatives from the Treasury Department testified before the Senate Committee on Energy and Natural Resources. García Padilla said steep cuts to public services had already been made, but that if nothing were done, the island would run out of money next month. Committee chair Sen. Lisa Murkowski (R-Alaska) agreed that something needed to be done but wasn't convinced that Congress had been given accurate data with which to make decisions.
Sen. Elizabeth Warren, (D-Mass.)*, a member of the committee, spoke out strongly in favor of Pierluisi's Chapter 9 proposal. Warren threw her support behind the proposal earlier this summer and was a cosponsor on the Senate's version of a Pierluisi's House bill. Criticizing the debt holders—which she repeatedly called "vulture funds"—she pressed on the Treasury Department to "be just as creative in coming up with solutions for Puerto Rico as it was when the big banks called for help."
"I think Treasury needs to step up and show more leadership here," she said. "During the financial crisis, when the banks were in trouble, Treasury did a lot more than just bail them out. Treasury stretched the limits of its authority to make sure that the banks stay afloat. It helped broker deals between banks, it applied pressure to get parties to accept deals they may not have liked very much. It has done that in multiple other crises as well, and now the people of Puerto Rico are calling." Watch the full statement:
Puerto Rico's finances have been in disarray for the better part of a decade. Years of poor financial decisions, compounded by the worldwide recession and the structural inequity of Puerto Rico's colonial relationship with the United States, have resulted in Puerto Rico's economy shrinking by 10 percent, the loss of 250,000 jobs, and more than 300,000 people leaving the island since 2006. In the last year alone, according to the Obama administration, 84,000 people have emigrated to the United States.
Things went from bad to worse this summer when the island's governor announced that Puerto Rico's debts could never be repaid and that the island was in an economic "death spiral." Under current US law, Puerto Rico's public institutions and cities are not allowed to restructure debt under US bankruptcy laws. Unlike the high-profile bankruptcies of Detroit and Jefferson County, Alabama, Puerto Rico's economy was at the mercy of its lenders and hedge fund investors. The island governor's announcement triggered fears that the island's economy would collapse and rattled world economic markets.
But as the summer went on, lenders didn't show any signs of giving in, and pleas for US congressional intervention went unanswered. Rep. Pedro Pierluisi, the island's non-voting representative to Congress, said the only long-term solution was to make Puerto Rico a state instead of the commonwealth it is today. Short of that, he asked lawmakers to pass legislation that would give Puerto Rico the ability to declare bankruptcy. But the bill went nowhere. Hedge funds and other debt holders had their own solutions to the crisis. They called on the island government to get better at collecting taxes and to close schools and lay off teachers, arguing that the school system is bloated.
The fact that the Obama administration has finally come out with a plan could help move this idea along. And although it's not an official bailout, the administration's suggestions for assisting Puerto Rico might provide some impetus to advance stalled proposals already on the table.
"Puerto Rico, and the 3.5 million American citizens who call the island home, are facing a serious crisis that requires immediate congressional action," US Treasury Secretary Jacob Lew, National Economic Council Director Jeff Zients, and Health and Human Services Secretary Sylvia Mathews Burwell said in a joint statement on Wednesday night. "Puerto Rico has already taken drastic steps to address its fiscal crisis, but more action is required."
Correction: The original version of this story misstated the state Elizabeth Warren represents.