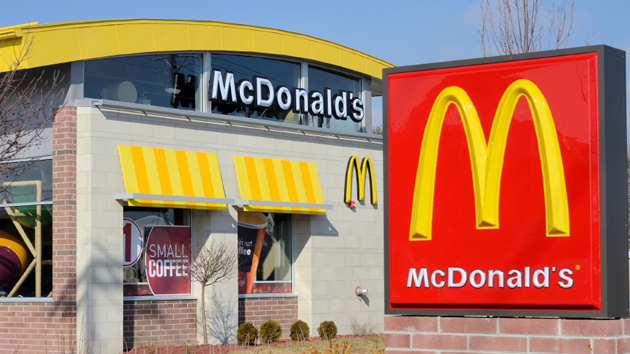 Fight disinformation:
Sign up
for the free
Mother Jones Daily
newsletter and follow the news that matters.
One week after McDonald's announced that its breakfast menu was going to be an all-day thing, the fast-food chain gave customers a reason to feel a bit better about it: Soon your Egg McMuffin will be made with cage-free eggs.
Because of the recent, massive outbreak of avian flu, egg prices are now sky high, with no signs of dropping—and cage-free eggs are typically more expensive than conventional.
Today McDonald's said its 16,000 franchises in the United States and Canada will make the transition over the next 10 years (even though competitor Burger King has committed to going cage-free by 2017). The company already buys around 13 million cage-free eggs every year but will soon source all 2 billion eggs purchased annually from cage-free farms.
It's worth noting that "cage-free" isn't always all it's cracked up to be. Earlier this year my colleague Tom Philpott wrote about how USDA regulations that animals must have "year-round access…to the outdoors, shade, shelter, exercise areas, fresh air, clean water for drinking, and direct sunlight, suitable to the species, its stage of life, the climate, and the environment" can be subject to interpretation. Animal rights activists who investigated cage-free egg producer Petaluma found hens were still in poor condition:
Footage taken from within the Petaluma facilities shows lots of birds wallowing tightly together, often amidst what looks like significant buildup of their own waste. The narrators use words like "stench, " "filth," and "misery" to describe the scene; and show several birds in obvious bad health—birds with blisters, missing feathers, one clearly caked with shit—along with birds that appear to be in decent shape. The crew dramatically rescues one pathetically injured bird, handing her over the fence, one activist to another, and whisking her to a vet in Berkeley, who declares her in dismal shape.
McDonald's has been trying hard lately to rebrand itself, succumbing to consumer demands for healthier fare in the face of a increasingly dismal business outlook. Today's announcement also included details about new menu items, including a new salad containing baby kale (an ingredient the company once said it would never use), and plans to replace liquid margarine with real butter. McDonald's has also stopped serving chicken raised on antibiotics. It sells milk from cows not treated with artificial growth hormones, and last year it launched a campaign that utilized behind-the-scenes videos to prove it was serving real food.
It's hard to say whether McDonalds' efforts will give the company the boost it needs—even all-day breakfast is not a sure win, the Motley Fool recently argued. What's more, the company still has an image problem: It continues to face criticism over low pay for workers, employee safety, and ads that target children.
Another wrinkle: The timing of McDonald's all-day breakfast launch is not exactly ideal. Because of the recent, massive outbreak of avian flu, egg prices are now sky high, with no signs of dropping—and cage-free eggs are typically more expensive than conventional. (McDonald's claims it won't raise prices.)
Still, animal rights advocates herald today's announcement as a step in the right direction. "This is a watershed moment in a decades-long effort to eliminate the cruelest confinement from our food supply," Wayne Pacelle, president and CEO of the Humane Society of the United States, said in a press release. "McDonald's admirable move makes clear that egg production's future is cage-free."