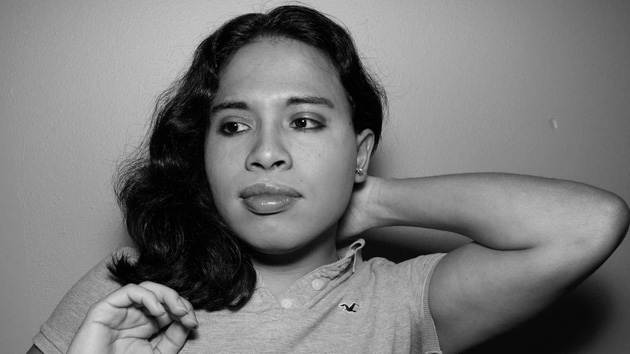 Let our journalists help you make sense of the noise: Subscribe to the
Mother Jones Daily
newsletter and get a recap of news that matters.
The White House has hired its first openly transgender staff member, a former activist who started working in the West Wing on Monday. Raffi Freedman-Gurspan, who previously served as a policy adviser at the National Center for Transgender Equality, will work as a director of outreach and recruitment for the White House personnel office, the Wall Street Journal reports. Valerie Jarrett, a White House senior adviser, said in a statement that Freedman-Gurspan "demonstrates the kind of leadership this administration champions."
The Obama administration has taken recent steps to promote transgender rights. Last month, President Barack Obama signed an executive order prohibiting federal contractors from discriminating on the basis of gender identity, while the Department of Defense announced that transgender people would be allowed to serve openly in the military by early next year.
But the White House has also faced criticism for not doing enough, as transgender women face disproportionately high rates of violent crime as well as abuse in prisons and immigration detention centers. In June, just two days ahead of the Supreme Court's landmark ruling on marriage equality, Obama was heckled by Jennicet Gutiérrez, an undocumented transgender activist, during his speech at a gay pride event. "I am a trans woman!" she yelled at the president, denouncing the treatment of transgender women in immigration detention centers. "No more deportation!"
Gutiérrez was promptly escorted from the room. "I am just fine with a few hecklers, but not when I'm up in the house," Obama said with a smile. "Shame on you, you shouldn't be doing this," he added, before the crowd began chanting his name. Some LGBT activists did not approve of his response, with one onlooker describing his treatment of Gutiérrez as "heartless."
Freedman-Gurspan, who was adopted from Honduras and raised by a single mother in Massachusetts, has also criticized Obama's immigration policies in the past. Following the gay pride event, immigration officials issued new guidelines calling for better treatment of transgender detainees. "This is all interesting on paper, to say the least, but we need to see how this actually plays out," Freedman-Gurspan told the Associated Press of the new guidelines. "We don't think these folks should be in detention centers, period."