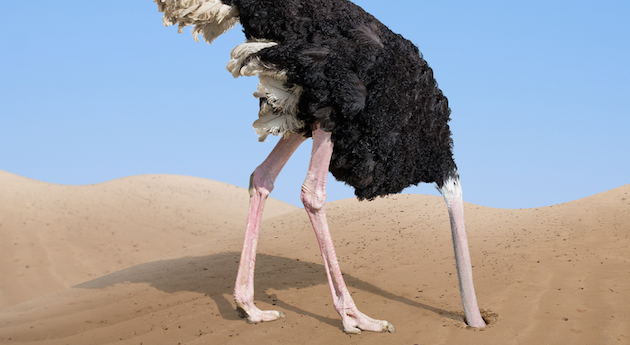 Fight disinformation:
Sign up
for the free
Mother Jones Daily
newsletter and follow the news that matters.
In the past two weeks, nine women have come forward with stories about getting beat up by Jian Ghomeshi. Now, thousands of people are asking what on earth took them so long.
The confused disbelief seems genuine to me. Why on earth didn't they rush to the nearest police station? Or call 911? If he hurt them, didn't they want to stop him from attacking more women?
Plenty of people have already done a great job of explaining why. They've posted the depressing stats on rape convictions, explained how the justice system often retraumatizes victims of sexual crimes, patiently detailed the horrible abuse Ghomeshi's past accuser had to bear.
But after hearing all these reasons and more, a lot of people still won't let Ghomeshi's accusers off the hook. And as frustrating as this is, I think it's because to varying degrees, people need to believe that the world makes sense. It just doesn't make sense that this beloved, artsy, liberal, talented public radio star with the Flock of Seagulls haircut and the cool jeans allegedly has a weird thing going on involving a teddy bear and punching women in the face till their ears ring and forcing his cock into their mouths until they nearly vomit.
Just like it doesn't make sense that the beloved fatherly comedian who reminds you of sweaters and pudding pops has been accused over and over of drugging women and sexually assaulting them. Or that the beloved all-American champion football coach is a serial child molester. And so on, and so on.
It's depressing, it's confusing, it's awkward, and it's like, life is already complicated enough.
Ergo the wishful thinking that if these nine women had just dialed three numbers long ago, this confusing ugliness, if true, would have been neatly trapped in a box where it could never hurt anybody else ever again.
But the inescapable reality is that they didn't make the call. So do we chalk it up to these nine women being a bunch of lazy, dumb, overly paranoid, weak, sisterhood-betraying fools?
It's either that, or we have to run through a bunch of not-fun mental exercises. We have to face the possibility that in this world, the only one we've got, a woman who says she was attacked by a powerful man can't necessarily expect justice and protection if she goes running to the law. That if she tells, her home address and telephone number will probably be splashed across the Internet where demented ragey misogynists will use them to terrorize her. That she's not crazy to worry her relationships with her parents, her partners, her friends and colleagues will be forever altered if they hear about it, because lots of people just aren't emotionally equipped to deal with a loved one going through something like this.
"So why didn't I do anything?" says Reva Seth, the latest woman to come forward with a story about being attacked by Ghomeshi. "This is the part that I think is so important to understand if we are ever going to change the context in which rape culture and violence against women is perpetuated. I didn't do anything because it didn't seem like there was anything to do…And even if I had wanted to do something, as a lawyer, I'm well aware that the scenario was just a "he said/she said" situation. I was aware that I, as a woman who had had a drink or two, shared a joint, had gone to his house willingly and had a sexual past, would be eviscerated. Cultural frameworks on this are powerful."
So either these nine women are all irresponsible dummies—doesn't sound like it—or they did what tons of people in their shoes would do. They didn't tell, because telling can be more painful than not telling. This is depressing, confusing, and awkward, but it's also what happened.