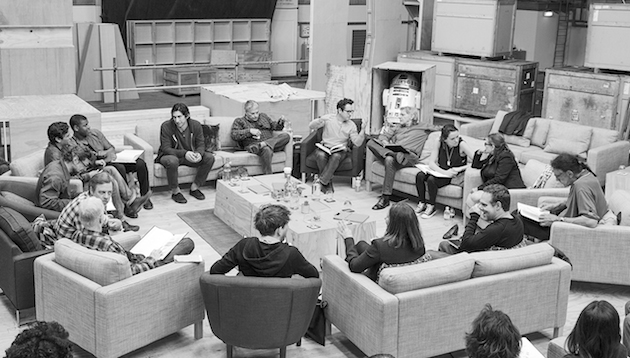 Let our journalists help you make sense of the noise: Subscribe to the
Mother Jones Daily
newsletter and get a recap of news that matters.
We still have no idea what the plot of the new Star Wars is about, but we finally know the cast! Original cast members Harrison Ford, Carrie Fisher, Mark Hammil, Anthony Daniels, Peter Mayhew, and Kenny Baker will be joined by newcomers John Boyega, Daisy Ridley, Adam Driver, Oscar Isaac, Andy Serkis, Domhnall Gleeson, and Max von Sydow.
Episode VII is set to be released December 18, 2015.