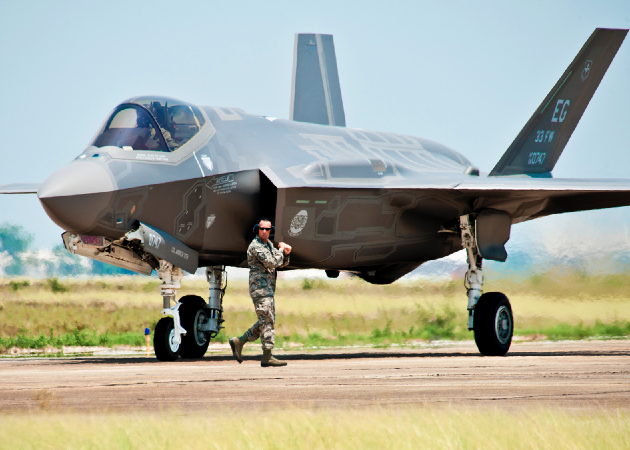 Fight disinformation:
Sign up
for the free
Mother Jones Daily
newsletter and follow the news that matters.
Today, the House will likely pass a budget deal that will partially end sequestration—the across-the-board spending cuts to military and domestic programs that went into effect in March.
The deal is good news for many government agencies, such as the Department of Health and Human Services, which was forced to cut back on nutrition assistance for low-income mothers and infants, and the National Institutes of Health, which faced cuts to its medical research. It's also good news for defense hawks and top brass, who'd been complaining about the dire effects of automatic budget cuts.
Though the $22 billion in cuts to the Pentagon in 2014 were imperfect, says Ethan Rosenkranz, a national security analyst at the nonprofit Project on Government Oversight, they would have reined in unnecessary and wasteful spending. "Sequestration is a bad way of implementing spending reductions," he says. "However, it's an excellent way of forcing the Pentagon to make some tough budgetary decisions which they've been neglecting to make for the past 10 or 12 years."
Anticipating looming budget cuts, the Air Force was considering delaying the purchase of more F-35 fighter jets. That would have been a wise decision, Rosenkranz says, because the F-35 has not been fully tested yet, and the program is already billions of dollars over budget and years behind schedule. "You should make sure the jets work before you purchase [more of] them," he says. Now, with sequestration being lifted, "a lot of these hard decisions will evaporate."
The Navy was mulling cutting in half its littoral combat ship program, which has been plagued by cost overruns*. Now that the Pentagon may have less reason to make these careful budget considerations, Rosenkranz says, "My biggest fear is that the Navy will expand its fleet of littoral combat ships."
The military was also considering cutting spending by shuttering some of its domestic bases. The Department of Defense has reported two years in a row that it has 20 percent excess infrastructure. The military "was moving in the right direction," Rosenkranz says. Now, it's not clear the DOD will continue in that direction if the pressure from sequestration is lifted, he says.
"We should prioritize national security and get rid of those things that are not contributing to national security," Rosenkranz argues. "Now you're going to see this conversation fly out the window."
Correction: An earlier version of this story confused Navy cruisers with littoral combat ships.