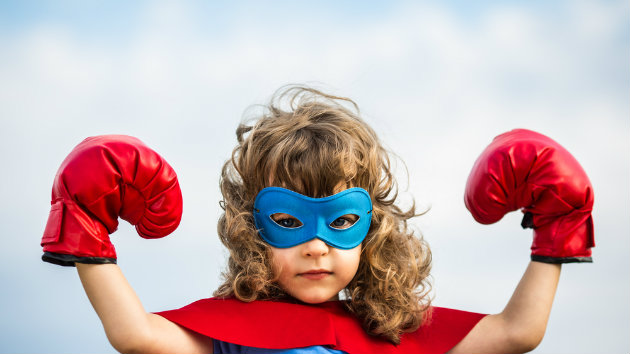 Fight disinformation:
Sign up
for the free
Mother Jones Daily
newsletter and follow the news that matters.
From staging filibusters and hunger strikes, to protesting drones and driving bans, women have been up to some pretty incredible things this year. This unranked list is by no means exhaustive, and behind every one of these women there are many other women and men, unsung warriors, heroes and feminists who deserve our recognition.
Here they are, in no particular order, some of the women who rocked it in 2013.

1. The women in this satirical video on the rationale of victim-blaming
Sexual assault often spurs a series of misguided responses blaming the victim. This video is a response by comedy collective All India Backchod to the misguided rationale, using humor and sarcasm to put forward the message—lets face it ladies, it's not a man's fault, you have a vagina. It's time we stop blaming the real victims here.
2. Actress Evan Rachel Wood for taking on the Motion Picture Association of America (MPAA) when her oral sex scene was cut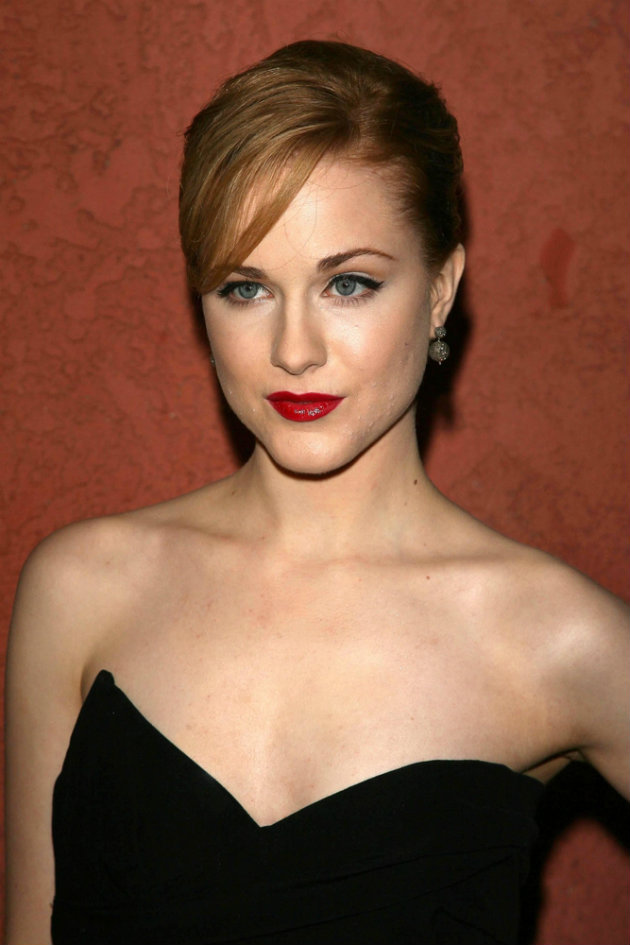 After producers cut a scene where Wood receives oral sex, she pointed out the double standards female sexuality faces in a series of Tweets:
After seeing the new cut of #Charlie Countryman, I would like to share my disappointment with the MPAA, who thought it was necessary to censor a woman's sexuality once again. The scene where the two main characters make "love" was altered because someone felt that seeing a man give a woman oral sex made people "uncomfortable," but the scenes in which people are murdered by having their heads blown off remained intact and unaltered.

This is a symptom of a society that wants to shame women and put them down for enjoying sex, especially when (gasp) the man isn't getting off as well! It's hard for me to believe that had the roles been reversed it still would have been cut or had the female character been raped it would have been cut. It's time for people to GROW UP. Accept that women are sexual beings…
3. Sen. Wendy Davis, who filibustered an anti-abortion bill in Texas
One of this year's most gripping political moments unfolded on the Texas Senate floor when Davis, who recently announced she'll be running for Texas governor in 2014, stood for 11 hours to speak against a bill that would have closed all but five abortion clinics in the state. A few weeks later, despite the filibuster and the opposition it stirred, the bill passed in a special session.
In non-breaking news, male politicians continued to make legislating women's bodies a priority in 2013.

4. Pussy Riot member Nadezhda Tolokonnikova who went on a hunger strike to protest prison conditions.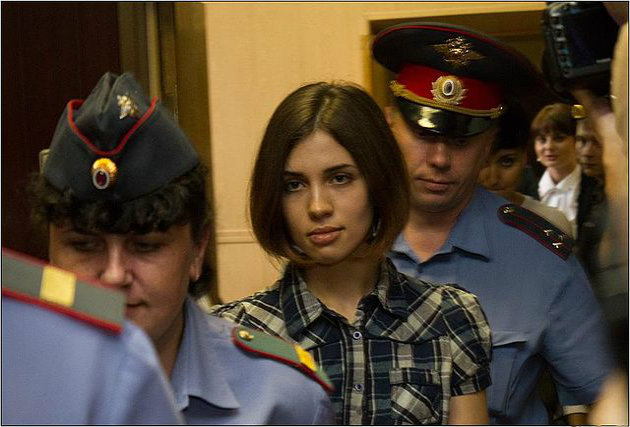 Denis Bochkarev
/ Wikimedia
Tolokonnikova and fellow Pussy Riot band members Maria Alyokhina and Yekaterina Samutsevich were sentenced to two years in prison for a 40-second performance calling on the Virgin Mary to "kick Putin out" in a Moscow church in 2012. Samutsevich was released with a suspended sentence after an appeal, while Tolokonnikova and Alyokhina were sent to penal colonies in October. In an open letter, Tolokonnikova described the slavery-like prison conditions, and declared her decision to go on a hunger strike. After 10 days, she was transferred to a prison hospital where she ended the strike, only to be returned to the penal colony, where she re-started her strike and was soon transferred to a remote Siberian penal colony as punishment.
Last Monday, Russian president Vladimir Putin freed Tolokonnikova and Alyokhina under a new amnesty bill, in a move many consider part of his administration's efforts to improve Russia's image before the winter Olympics in Sochi.

5. 9-year-old drone strike survivor Nabila ur-Rehman who testified in Congress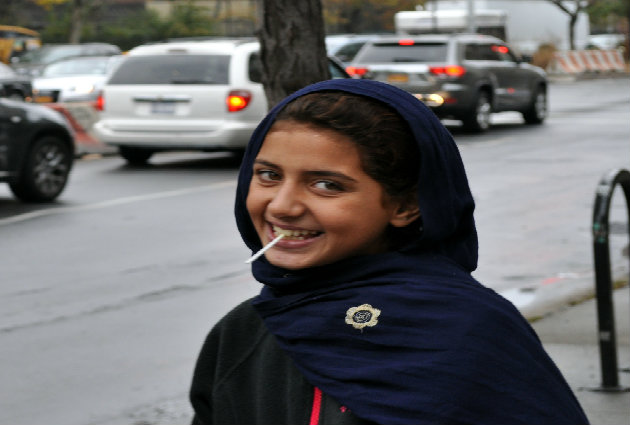 Last October, Nabila saw her grandma blown to pieces by a drone strike in the northwest of Pakistan. In October of this year she, along with her father and brother, testified in a congressional briefing on US drone policy. By showing bravery beyond her years, and putting a human face on the civilian cost of drones, Nabila helped shape the discourse around US drone policy.
6. Novelist Chimamanda Ngozi Adichie, who delivered this amazing Ted talk
In her talk "We should all be feminists", Adichie talks about growing up in the misogynistic culture of Nigeria.
The whole thing is amazing, but this bit in particular is worth pointing out:
…(he) looked at me and said, "You know you're a feminist"
It was not a compliment. I could tell from his tone. The same tone you would use to say something like "you're a supporter of terrorism."
I did not know exactly what this word "feminist" meant…and the first thing I planned to do when I got home was to look up the word feminist in the dictionary. Now fast forward to some years later. I wrote a novel…while I was promoting my novel, a journalist, a nice, well meaning man …told me that people were saying my novel was feminist, and his advice to me, and he was shaking his head sadly as he spoke, was that I should never call myself a feminist because "feminists are women who are unhappy because they can not find husbands."
So I decided to call myself a "happy feminist."
Then an academic, a Nigerian woman told me feminism was not our culture. Feminism wasn't African and that I was calling myself a feminist because I had been corrupted by Western books…I decided I would now call myself a "happy African feminist." At some point, I was a "happy African feminist who does not hate men and who likes lip gloss and who wears high heels for herself but not for men."
7. Women at Auckland University who did a parody of the song "Blurred Lines"
With rapey-sexist lyrics like "Just let me liberate you" and "Tried to domesticate you," Robin Thicke's song Blurred Lines launched a series of critiques, parodies, and memes; like this hilarious video by the not-so-good ladies at Auckland University, who are all about them defined lines.
8. These driven Saudi women who refuse to put the brakes on the protest against the driving ban
Amidst its roster of sexist laws, Saudi Arabia has a complete ban on women driving. In a powerful display of civil disobedience on October 26, more than 60 women got behind the steering wheel. Some were fined or arrested. Now, Saudi women are driving weekly to defy the ban and posting their interactions with law enforcement officials on social media platforms.

9. Mikki Kendall for starting the Twitter hashtag #Solidarityisforwhitewomen
Kendall started the hashtag to highlight the exclusion that many women of color feel in feminist discourses. Feminism is meant to be inclusive. Since many women don't fit into the mainstream white feminist narrative, voices like Kendall are especially important.
#SolidarityIsForWhiteWomen when you ignore the culpability of white women in lynching, Jim Crow, & in modern day racism.

— Mikki Kendall (@Karnythia) August 12, 201`
#SolidarityIsForWhiteWomen when being a white mother of 19 is applauded, but being a brown mother at 19 is denigrated.

— Mikki Kendall (@Karnythia) August 12, 2013
10. Egyptian protesters who despite increased risks of sexual assault, beatings, and arrest continue to peacefully protest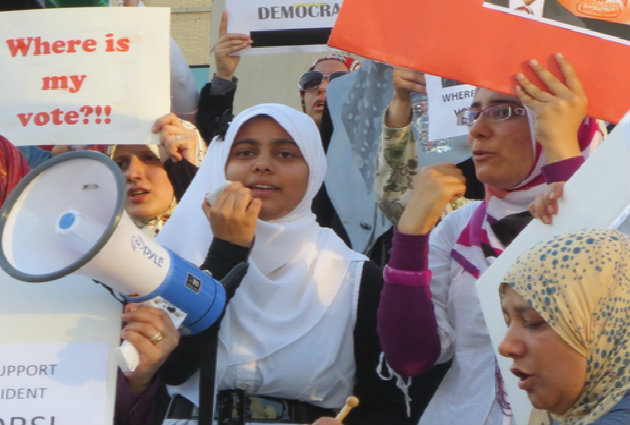 Three notable pro-democracy activists: Rasha Azab, Mona Seif, and Nazly Hussein were beaten and dragged off during a Cairo protest in November of this year and abandoned on a remote highway. In worse cases, many female protestors have been sexually assaulted. Despite these risks, women continue to work towards a more democratic Egypt.
11. Pakistani education activist Malala Yousafzai, who was shot by the Taliban
From the age of 11, Malala urged families in her hometown in Pakistan's Swat Valley to resist the Taliban's ban on girls in classrooms. Last year, when she was 15, Malala was shot in the head by the Taliban while on her way back from school.
Malala's journey has taken her from the Northwest of Pakistan to the United Nations in New York, and the White House in DC. In her fight for girl's education, she has become an international symbol of defiance against oppression by the Taliban, and the youngest nominee ever for the Nobel peace prize.

12. Orange Is the New Black star Laverne Cox, who broke the trans glass ceiling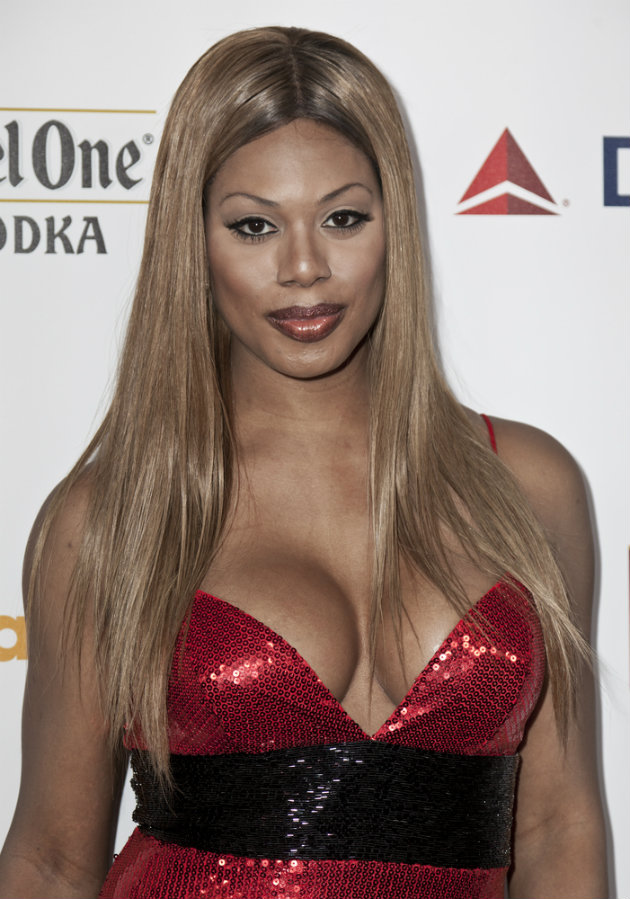 2013 has been quite the year for Laverne Cox, who plays Sophia Burset on the the hit Netflix prison drama Orange Is the New Black.
The first transgender woman of color in a lead role in a mainstream scripted TV show, Cox is a sought-after speaker on transgender rights. In an industry where transgender actors are type-cast into a limited number of roles (mostly related to prostitution), Cox's character on the show and her activism have helped humanize the transgender population.

13. Edith Windsor whose case led to the striking down of the Defense of Marriage Act (DOMA)
Edith Windsor and her spouse, Thea Spyer, shared a life as a couple in New York for 44 years. After Thea's death, the IRS denied Windsor use of a spousal state tax exception because, under DOMA, the federal government did not recognize their marriage. Edith challenged the constitutionality of DOMA. In a landmark June decision, the US Supreme Court struck down the law.
Edith's entire interview above with Ariel Levy of The New Yorker is beautiful, but this particular bit is stunning:
A member of the audience asked Windsor, "How do you keep love alive after death?" After a few moments of silence, Windsor said, "Sometimes I wish I knew how to make it stop."
So there you have it: Some of 2013's badass women to cap off your year with a little inspiration. Who run the world? Girls!