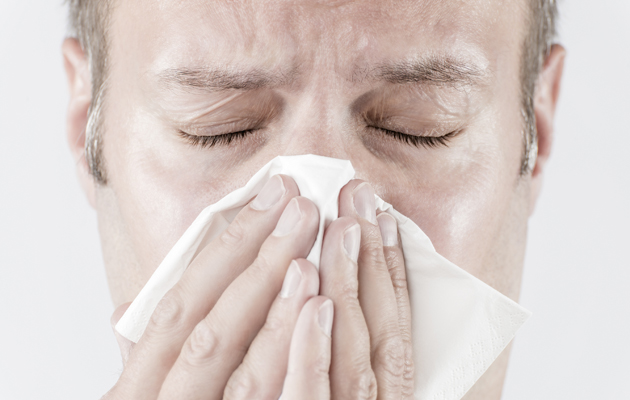 Fight disinformation:
Sign up
for the free
Mother Jones Daily
newsletter and follow the news that matters.
Update: The midnight deadline came and went without a deal from House Republicans and Senate Democrats (except for one small bill, on military pay). Welcome to the Shutdown.
The government will shut down at midnight unless President Obama and Congress can agree on a temporary resolution to continue funding federal agencies. (Spoiler: They probably won't.)
Here's a quick guide to who and what will be most affected:
Anyone who might get sick: The Centers for Disease Control and Prevention (CDC) would lack funding to support its annual flu vaccination program.
Military personnel: Barring last-minute congressional action, members of the armed forces would have their paychecks put on hold while they continue to work.
People who use boats: The Coast Guard will cut back on routine patrols and navigation assistance.
Civilian defense employees: 400,000 Department of Defense employees will be given unpaid vacations.
Family members of fallen soldiers: Death benefits for military families will be delayed.
Gun owners: During the 1990s shutdown, applications for gun permits were delayed due to furloughs at the Bureau of Alcohol, Tobacco, Firearms and Explosives.
Trees: Hundreds of US Forest Service workers face furloughs in California during peak forest fire season.
Visa applicants: Furloughs at the State Department's Bureau of Consular Affairs mean tens of thousands of visa applications are put on hold.
People traveling abroad: A shutdown would cause delays in the processing of passport applications.
Sick people: The National Institutes of Health will not admit new patients unless ordered by the director.
Factory workers: The Occupational Safety and Health Administration will halt regular inspections.
Hikers: All 401 National Park Service sites will be closed.
People who make money off tourists: Shuttered national parks are bad news for the hotels, restaurants, and other attractions that feed off them.
Small business loan applicants: The Small Business Administration will furlough 62 percent of its workforce.
Employers: The Department of Homeland Security's e-Verify program will be offline for the duration of the shutdown.
Fountains: 45 of them will lose water.
People applying for mortgages: The Federal Housing Administration and the USDA won't guarantee new loans.
Oil and gas exploration: The Bureau of Land Management will stop processing permits for oil and gas drilling on federal lands.
Chemical site facility security: Funding for Department of Homeland Security regulatory program ends October 4.
FOIA requests: The Social Security Administration says it won't respond to Freedom of Information Act Requests during the shutdown.
Docents: All Smithsonian Institution museums in Washington, DC, will be closed.
@CuriosityRover: 98 percent of NASA's staff will be furloughed, and the agency's website and live-streams will go dark.
Renewable energy permits: The Bureau of Ocean Energy Management will stop all new offshore renewable-energy projects.
Campers: People living (or vacationing) in national parks and forests will have 48 hours to relocate.
Animal voyeurs: Watch the National Zoo's Panda-cam while you still can.
Native Americans: The Office of Surface Mining Reclamation and Enforcement will suspend oversight of active and abandoned coal mines "primarily in Tennessee and on Indian lands."
Pesticide regulators: The Environmental Protection Agency will all but shut down at midnight.
Veterans pensions: The Department of Veterans Affairs says it will run out of funding for regular payment checks after a few weeks.
US Geological Survey researchers: The agency would stop most new scientific research and water analysis.
Disability payments: Although the VA will continue to provide medical care, disability payments may also be disrupted after a few weeks.
Winery permits: Couldn't they take the wine coolers instead?
Ponies: The Bureau of Land Management's wild horse and burro adoption programs would cease.
Infectious disease surveillance: The CDC will be unable to track outbreaks and monitor infectious diseases at a local level.
People on food assistance: The USDA's Supplemental Nutrition Program for Women, Infants and Children (WIC) will stop making payments on October 1.
Food inspections: The Grain Inspection, Packers and Stockyards Administration warned of "inability to investigate alleged violations" due to a lack of funding; food imports will also go uninspected.
Automobile recall inspectors: "Routine defects and recall information from manufacturers and consumers would not be reviewed," according to the Department of Transportation.
Food and drug safety research: The Department of Health and Human Services, which includes the FDA, will furlough 52 percent of its staff.
ARPA-E: The Department of Energy's cutting-edge research arm—and one of the crowning legacies of the stimulus—will shut down, putting projects such as "squirtable batteries" on hold.
Nuclear Regulatory Commission: The agency could furlough more than 92 percent of its employees next week, with much of the remaining staff handling inspections.
People without heat: If the shutdown persists, it could affect the Low Income Home Energy Assistance Program, which funds heating assistance programs.
Consumers: The Commodity Futures Trading Commission will furlough 652 of its 680 employees and maintain only a "bare minimum level of oversight and surveillance" to stop fraudulent practices.
People trying to pay taxes: The Internal Revenue Service will shutter its tax hotline, and stop processing tax payments.
College students: Cutbacks at the Department of Education could slow Pell grant and student-loan payments.
Economists: The Bureau of Economic Analysis will cut back on its data collection.
Welfare recipients: Temporary Assistance for Needy Families—welfare—runs out of funding on October 1, although individual states may pick up the tab.
Head Start: The child development program, already hammered by the effects of sequestration, will stop doling out new grants on October 1.
Air monitoring: A 94 percent reduction in staff won't leave the EPA much room to enforce its new carbon regulations.
Golf: Courses at National Park Service sites will close for the shutdown. So at least we have that going for us.