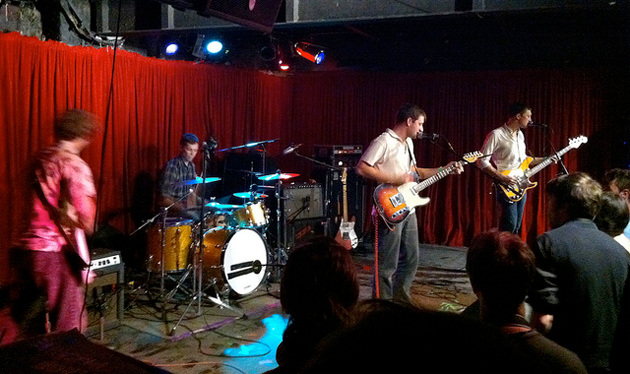 TRACK 3
"Cover All Sides"
From Someone Still Loves You Boris Yeltsin's Fly by Wire
POLYVINYL
Liner notes: In a modest yet striking feat, this Missouri combo blends late Beatles and prime Beach Boys to create a fresh and moving gem.
Behind the music: The trio visited Russia in January by invitation, meeting Yeltsin associates and performing at a K-12 school and the Old New Rock festival—the first American group to appear at the big winter rock event.
Check it out if you like: Classic pop from Big Star and Badfinger to the Shins and Death Cab for Cutie.