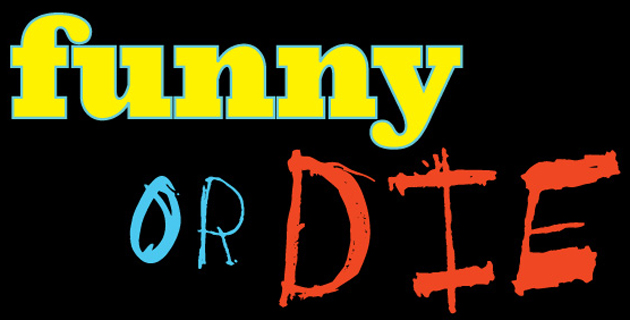 On Monday, a cluster of Hollywood celebrities gathered at the White House for a chat on how they could help spread the word about Obamacare to young people in America. In attendance—along with some producers and writers—were big-name entertainers such as Amy Poehler, Jennifer Hudson, Michael Cera, and Kal Penn. (Penn served multiple stints as associate director for the Office of Public Engagement in the Obama administration, and delivered this speech at the 2012 Democratic National Convention.)
The meeting was run by senior advisor Valerie Jarrett, who gave a presentation on health care reform and talked about pushing back against conservative memes surrounding the law. President Obama dropped in for roughly half an hour to mingle and hear some ideas from the attending celebrities and artists. Mike Farah, president of production and "ambassador of lifestyle" at Will Ferrell and Adam McKay's comedy website Funny or Die, was at the meeting with his colleague Jake Szymanski. "It was awesome," Farah tells Mother Jones. "It kind of kicked ass…I was honored to be there and to hear from Obama directly."
Before the health insurance exchanges (where uninsured Americans will be able to buy coverage using federal subsidies) open up for business on October 1, Funny or Die will release a few comedic web videos—primarily targeted at twenty-somethings—aimed at educating Americans about the law. The Funny or Die team is currently kicking around about eight concepts, according to Farah, and working on the scripts. They don't know exactly how many videos will be made, and casting is not yet complete (though chances are good that famous actors will appear).
"We want to make the right amount of videos—ones that are smart and break through the clutter [and rhetoric]," Farah says. "If we can help make [signing up for Obamacare] a normal thing, something that isn't politicized, something that comes second nature to younger people (like putting your seatbelt on), that is something we'd want to do." Farah says Funny or Die (a site that gets 19 million unique visitors per month) hopes these online videos serve as "a direct call to action" to young people to enroll in Obamacare. The White House has been encouraging celebrity and social-media promotion of the law out of understandable concern. According to a June survey, 79 percent of Americans haven't even heard of the exchanges; also, about 40 percent are still unsure if Obamacare is law.
The comedy website's participation in something this political isn't completely out of character, since they create and promote so much political satire. The site has already hosted its fair share of Obamacare-related items, including "The Mis-Informant" (starring Jack Black as a "professional mis-informant who gets paid a buttload of cash" to lie about Obamacare) and "Injured Americans Against Obamacare":
Shortly after the 2008 election, they released their star-studded "Prop 8 – The Musical." And recently, they produced a sketch warning of the dangers of sequestration. Oh, and co-founder Adam McKay is an unabashed liberal and Democratic Party fundraiser.
None of the money for this new project, according to Farah and White House officials, is coming from the government. It's a matter of shared values and views. "This is a special message and something we believe in," Farah tells me. "Jake Szymanski even got to pitch the president an idea [during Monday's meeting]. There were a lot of creative people in the room, so the conversations were fun and pitchy." Farah's involvement in all of this originated when he attended a presentation by the Department of Health and Human Services when he was in town for the White House Correspondents Dinner in April. After he heard more about the challenges the Obama administration was facing getting their message out to younger Americans, he jumped at the opportunity. "So, we heard they needed help and we wanted to get working," he says. "It's not like one Funny or Die video can change the world—it'd be nice if it could! But people have to hear about this issue from all sorts of directions."
Naturally, the participation of big names in this pro-Obamacare push has provoked the standard conservative accusations of nefarious propaganda pumped out by a shamelessly liberal Hollywood. "If anyone from that side wants to send us a letter asking us to take down the videos to try to discredit the law, that would be a proud moment for us," Farah says. "I mean, Jim Carrey makes a video about gun laws and gun rights, and it starts this whole thing. But anyone who's been on the internet is used to comments that are insane or critical. I just try not to pay attention to any of it."