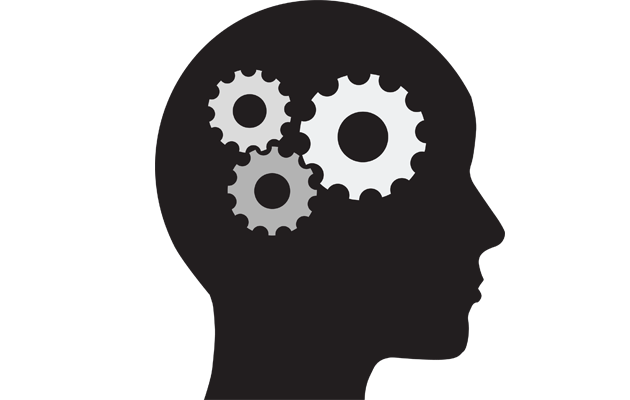 Fight disinformation:
Sign up
for the free
Mother Jones Daily
newsletter and follow the news that matters.
Less than half of Americans living with mental illness receive the treatment they need—a failure that lands large numbers of mentally ill people in jails, emergency rooms, and on the streets. One provision of the 2010 Affordable Care Act, a.k.a Obamacare, would help fix the problem. Under the law, states will get hundreds of billions in federal money over the next ten years to provide health care to 2.7 million poor mentally ill people who are currently uninsured. But 17 states—including some states with among the worst mental-health programs in the country—are rejecting these funds.
Here's how it was supposed to work. Obamacare aimed to cover a huge chunk of uninsured mentally ill people by making more Americans eligible for Medicaid, the joint state-federal program that provides health insurance for pregnant women, infants, and people with disabilities. Starting next year, the Affordable Care Act will pay for states to expand Medicaid coverage to all Americans that live on or under 138 percent of the poverty line—$15,856 per year for an individual, or $32,499 for a family of four. About a third of currently uninsured adults who would be able to get health care coverage through this expansion are mentally ill.
In short, the plan was for the federal government to foot the bill for states to provide lots of mentally ill people with health insurance.
But last June, the Supreme Court made the Medicaid expansion section of the Affordable Care Act optional, and Republican governors or legislatures in 17 states have decided to refuse the feds' money, leaving tens of thousands of poor and mentally ill citizens without coverage. Some of the politicians who decided to turn down the extra money cite the added expense (even though the federal government would pick up the entire tab for three years, and then slowly reduce its share to 90 percent). Others object to what they think is overreach by the federal government. Whatever the reason, 1.2 million mentally ill Americans will be left without Medicaid coverage, including 244,272 in Florida, 255,086 in Texas, and 86,058 in Georgia. Some will be able to buy private insurance through the exchanges the federal government is setting up. But people who make less than the federal poverty line would be left out. Here's a map of where those people live:

There's another, deeper problem: Many of the states that turned down the feds' money have some of the worst mental-health systems in the nation: "States deciding not to expand Medicaid are also states that historically have not invested as generously in programs for the most vulnerable individuals," explains Ron Honberg, legal director at the National Alliance on Mental Illness. "There's sort of a consistency there."
Eight of the 17 states that rejected the Medicaid expansion are in the bottom 13 states in per capita spending on mental-health services, spending less than $75 per citizen. And 11 of the 17 states that rejected the Medicaid expansion have slashed funding on mental-health care over the past three years. Alaska, for example, has cut mental-health spending by 33 percent since 2009; South Carolina slashed its mental-health budget by 39 percent over the same timeframe.
This map shows the sorry state of mental-health care funding in the states that rejected Obamacare's Medicaid expansion:

Mother Jones contacted all 17 governors of states that have rejected the Medicaid expansion to ask how each intends to ensure that its mentally ill population receives adequate care. Wisconsin Gov. Scott Walker's office says that Walker's budget includes a $30 million increase to mental-health care programs, and claims that Walker's health care plan will reduce the number of uninsured people in Wisconsin by half. Nebraska Gov. Dave Heineman's office pointed out that the state does provide some services to mentally ill people who don't have insurance, and a spokesman for Oklahoma Gov. Mary Fallin says that the state will increase mental-health care spending in the state by $7.4 million next year.
The offices of Wyoming Gov. Matt Mead, Pennsylvania Gov. Tom Corbett, Alaska Gov. Sean Parnell, and South Dakota Gov. Dennis Daugaard say that although those governors have rejected the expansion for now, they may reverse their stance in the future. Corbett's office is trying to get the Obama administration to give ground on some potential reforms to the expansion that would "promote a sense of personal responsibility," his spokeswoman says.
The offices of Missouri Gov. Jay Nixon and Florida Gov. Rick Scott both say that the governors are trying to convince their legislatures to accept the Medicaid expansion. The other eight governors' offices did not respond.
Rejecting health care money for poor mentally ill people is an extremely costly way for states to stick it to the Obama administration. A recent study in the journal Health Affairs looked at 14 of the 17 states that have rejected the Medicaid expansion and found that they will lose a total of $8.4 billion in federal payments in 2016 alone. Plus, when states neglect the problems of the mentally ill, they end up paying for it elsewhere anyway, Honberg says. "When [the mentally ill] don't have access to services, you see increased utilization of emergency rooms…And large numbers of people with mental illness are represented in the criminal justice system, and in the ranks of the homeless," he says. "You see more people utilizing very high-end, very costly services." In 2007, 7.6 million ER visits were for mental illness, with 1 in 8 of those people uninsured. More than 1 in 5 people in America's jails and prisons have mental illness. More than half of homeless people living on the streets are mentally ill.
Ron Pollack, executive director of Families USA, a national advocacy organization for health care consumers, says the fact that the government is funding the expansion of Medicaid is "unusual generosity," and adds that "a state refusing to implement the Medicaid expansion is really committing an act of fiscal malpractice."
So far only 20 states and the District of Columbia have committed to expanding Medicaid. Twenty-three are on the fence. And states that have rejected the expansion may eventually change their minds. That's what advocates for the mentally ill want. "If we're really serious about improving mental-health services, [the Medicaid expansion] is a huge opportunity to do so," Honberg says. "And really a terrible tragedy if we miss this opportunity."