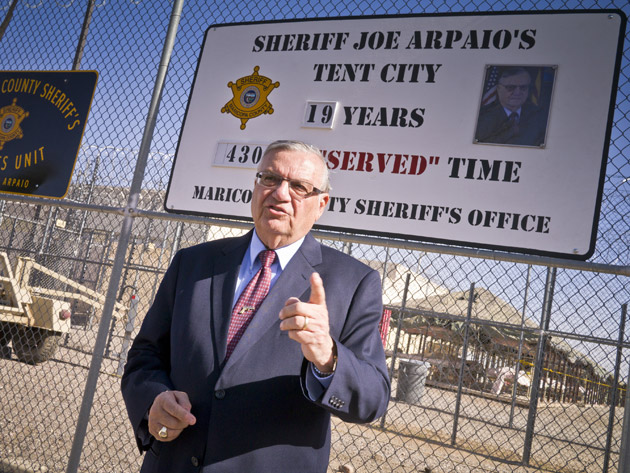 Part 3 in an 11-part series.
Serving time in prison is not supposed to be pleasant. Nor, however, is it supposed to include being raped by fellow prisoners or staff, beaten by guards for the slightest provocation, driven mad by long-term solitary confinement, or killed off by medical neglect. These are the fates of thousands of prisoners every year—men, women, and children housed in lockups that give Gitmo and Abu Ghraib a run for their money.
While there's plenty of blame to go around, and while not all of the facilities described in this series have all of the problems we explore, some stand out as particularly bad actors. We've compiled this subjective list of America's 10 worst lockups (plus a handful of dishonorable mentions) based on three years of research, correspondence with prisoners, and interviews with criminal-justice reform advocates concerning the penal facilities with the grimmest claims to infamy.
We will be rolling out profiles of all of the contenders in the coming days, complete with photos and video. Our third contender you're probably already familiar with, thanks to a proudly defiant boss who takes pride in humiliating his heavily Latino jail population, and pinching pennies at the expense of their humane treatment.
 
Tent City Jail (Phoenix)
Number of prisoners: ~2,000
Who's in charge: Joe Arpaio, warden and sheriff of Maricopa County
The basics: No jail is more closely associated with its jailer than Tent City, the 20-year-old brainchild of Maricopa County's infamous tough-guy sheriff Joe Arpaio. In 1993, to save the county the cost of building a new jail, Arpaio set up hundreds of Army surplus tents from the Korean War era and used them to house prisoners. Tent City residents now number more than 2,000, most of them awaiting trial. (See this county press release (PDF) for an event celebrating its 20th year.) The tents are unheated in winter and uncooled in summer—temperatures inside them have been clocked as high as 145 degrees. A few permanent buildings suffice for showers and meals, and a guard tower displays a permanent "vacancy" sign, warning passersby to stay in line. Arpaio himself has called the place a "concentration camp," while Tent City's prisoners have gone so far as to cobble together a survival guide.
To humiliate his charges, Arpaio dresses them in old-school chain-gang stripes, and forces male prisoners to don pink underpants—a detail that has scored him some points among locals. "I can get elected on pink underwear," the 80-year-old sheriff has said. "I've done it five times." By day, men, women, and even some teens are sent out to work on chain gangs, sustained by twice-daily meals that are the cheapest among the nation's lockups. (Arpaio brags that he saved taxpayers $20,000 by eliminating salt and pepper.) Back at camp they risk beatings by gangbangers and guards, and medical care so abysmal that it has been ruled unconstitutional by a federal court.  
The backlash: In a 2011 report, the Justice Department report found "a pervasive culture of discriminatory bias against Latinos" in the jails run by the Maricopa County Sheriff's Office, based on the frequent use of racial slurs and punishments for prisoners who fail to speak English.  The federal lawsuit that followed is just one of the many legal actions against Arpaio, accusing him of corruption and incompetence as well as racial profiling. So far, he has pretty much dodged all bullets, and in November was reelected to his sixth term.
Watch: Arpaio refers to Tent City as a concentration camp.
Next prison: A "violent and dangerous institution."
Research for this project was supported by a grant from the Investigative Fund and The Nation Institute, as well as a Soros Justice Media Fellowship from the Open Society Foundations. Additional reporting by Beth Broyles, Valeria Monfrini, Katie Rose Quandt, and Sal Rodriguez.