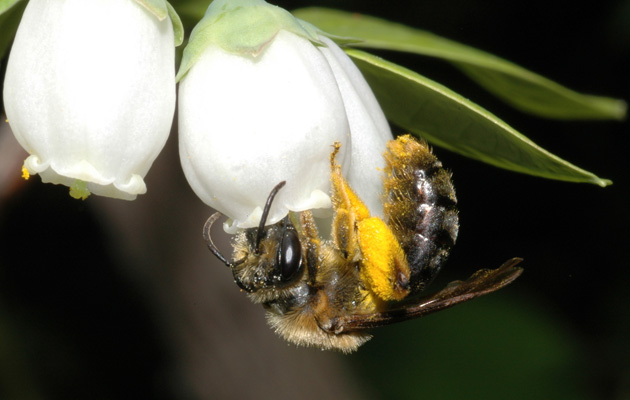 Fight disinformation:
Sign up
for the free
Mother Jones Daily
newsletter and follow the news that matters.
The foods that make our meals more colorful and delicious—coffee, watermelon, almonds, to name a few—depend on pollinators like bees. In fact, three-quarters of global food crops rely at least partly on pollination by animals. But two reports published in Science last week show how wild pollinating insects such as bumblebees, butterflies, and beetles are disappearing, putting these foods at risk. Plus, one of the reports reveals, substituting hives of honeybees isn't going to cut it—according to research collected across 20 countries, managed honeybees don't do nearly as good of a job at pollinating as their wild counterparts.
For one of the studies, Laura Burkle, an assistant ecology professor at Montana State University, wanted to see how climate change was affecting bee and plant interactions. When she and her fellow researchers stumbled across data collected in the late 1800s by naturalist Charles Robertson and in the 1970s by another researcher in the same location, they realized they had an opening. Burkle's team returned to Carlinville, Illinois, the site of Robertson's research (now fragmented forest surrounded by corn fields), discovering that where 109 species of wild bees once pollinated plants in the area, only 54 buzzed around today.
The location of the plant species and bees seemed to have shifted, too, meaning that the bees interacted with certain plants way less—the plant Claytonia virginica, or spring beauty, received only a quarter of the pollinator visits it did in the 1970s. Overall, 46 percent of interactions were lost, potentially because of the decline in species and the restructuring of the landscape, which has made it harder for bees to find the flowers they're used to. And unfortunately, as Burkle notes, while climate change is affecting both bees and plants by speeding up their flight and flowering times, they are responding differently to the changes: "they are not syncing up."
Where 109 species of wild bees once pollinated plants in the area, only 54 buzzed around today.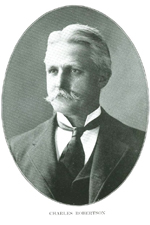 The researchers also noticed that individual insects had pollen from a more diverse range of plants. On the surface this might sound promising, but as Burkle puts it, if a bee "has lots of different kinds of pollen, it's visiting a bunch of plant species, which isn't good for pollination." If a bee were being a "good pollinator," it would have a high proportion of pollen from one plant. Now, adds Burkle, the bees "are being more promiscuous."
This flexibility is promising for the health of the bees—"they are able to make the best of a not-so-awesome situation," says Burkle. But bee conservation aside, we care about pollination in terms of how it relates to our agricultural production, and promiscuous bees might have negative implications for the crops we eat that depend on wild insect pollination. If bees can't be as good at pollination, says Burkle, that's "likely to have negative effects on pollination in general."
To make matters worse, not only are wild pollinators on the decline, the service they provide can't be substituted by the work of managed honeybees. So says another study by 50 researchers from around the world who looked at fields in 20 countries. Argentine researcher Lucas Garibaldi explains that wild pollinating insects—certain bees, flies, butterflies, and beetles—that traditionally pollinate an area are disappearing, often because of changes in how land is used (read: monocultures), chemicals, and deforestation. Even when the researchers did come across a lot of honeybees instead, the honeybees couldn't replace the amount of pollen and the quality of pollen wild insects deposit.
The bees "are being more promiscuous."
"In landscapes with lower diversity and lower abundance of wild insects," says Garibaldi, "the crops had less fruits." Wild insects pollinated way more efficiently: Flowers produced twice as many fruits after being visited by wild insects and were more consistent in their production than when visited by honeybees.
Both studies suggest that biodiversity is essential to food production. But this is often at odds with agricultural practices: Usually, farmers want to plant as much of the land as they can, and pesticides make crops easier to control. Maintaining some natural land near crops, keeping trees and flowers for nesting, and taking pollinator safety into consideration, write the researchers, are options to take seriously if we care about food security. And given my current coffee addiction, I'd say those bumblebees and beetles are quickly climbing up to the top of my "species essential for human survival" list.