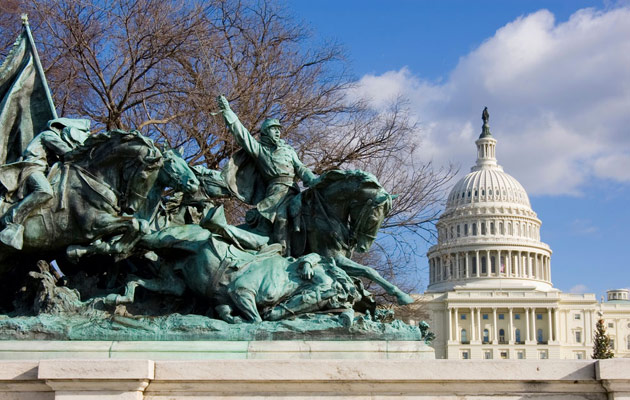 Fight disinformation:
Sign up
for the free
Mother Jones Daily
newsletter and follow the news that matters.
Six years ago, Democrats rode a wave of public disaffection with the wars in Iraq and Afghanistan to take back Congress. Part of their winning strategy was to tout military veterans as progressive candidates. Few of these "fighting Dems" made it into office; of 50 candidates listed by Democrats, 5 were elected to the House, and 1 became a senator. But they helped wrest the national security mantle from Republicans, and supported successful efforts to wind down the wars, expand military opportunities for women, and repeal Don't Ask, Don't Tell.
This year, the Dems are again trying to take back the House, and again they're relying on military experience to help. So far, 41 progressive-leaning vets are running for Congress. The dynamics are different this year: Voters appear to value economic know-how over global security experience. Even so, a recent poll showed that vets get more respect from voters on fiscal issues than other candidates do. And whether or not they win, the candidates in long-shot districts may bring out votes for tight Senate contests and the race for the White House—several are running in battleground states, including Virginia, Pennsylvania, Colorado, and Florida, where the military vote could end up being key.
Here are nine of the new fighting Dems worth watching:
---
Ken Aden—Arkansas, 3rd District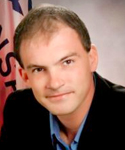 Most folks in the United States first heard of this former Army staff sergeant, Iraq vet, and nonprofit organizer in January, when his campaign manager's cat was found murdered with the word "LIBERAL" scrawled across its body (warning: graphic image at the link). This month, Aden paused in the middle of his 253-mile run for hunger-awareness to rescue a motorist from her flipped car. He's hoping to turn back a freshman congressman best known for joining the "shutdown caucus."
Pros: Did we mention that he rescued a woman from a flipped car in the middle of his 253-mile run against hunger?
Cons: At least one resident of his district is willing to use violence against progressives.
---
Jay Chen—California, 39th District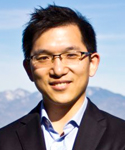 A Navy Reserve intelligence officer and school board president, Chen has gotten conservatives' goat for proposing Chinese-language immersion programs for schoolkids. He's a long shot against tea party incumbent Ed Royce in this GOP-heavy Orange County district, but has gained some high-profile endorsements and some attention.
Pros: He was a pretty good sport on the Daily Show.
Cons: As an ex-consultant for Bain Capital, he may be more Cory Booker than down-ticket Obama booster.
---
Brandon Shaffer—Colorado, 4th District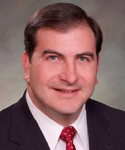 After stints as a naval officer and president of the state Senate, Shaffer—a well-liked protégé of popular ex-governor Roy Romer—has set his sights on a House seat that progressive icon Betsy Markey lost to a tea partier in 2010. But although Democrats got favorable redistricting in Colorado last year, the 4th ended up more Republican, making Shaffer's chances difficult.
Pros: He drives the pro-gun lobby nuts.
Cons: He drives the pro-gun lobby nuts.
---
Heather Beaven—Florida, 6th District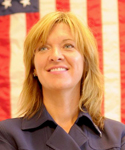 This trendsetting cryptologist was one of the first female sailors picked by Bill Clinton to serve aboard a combat ship. That might play well in the fight for this newly drawn district, which encompasses Jacksonville—a military-friendly and increasingly blue town. Beaven's GOP opponent for this open seat is a Navy JAG who says he's "rejected the political leftism that pervaded" his alma mater, Harvard Law.
Pros: Used to oversee job creation in Kansas, giving her bipartisan cred.
Cons: She lost a House race in 2010 by 38 points, and some local progressives murmur about her anti-Medicare, pro-business rhetoric.
---
Tammy Duckworth—Illinois, 8th District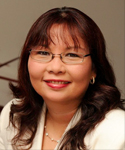 One of the original fighting Dems of 2006, Duckworth lost the lower part of both of her legs from injuries sustained while piloting a Blackhawk under fire in Iraq. Since then, she served as the state's chief of veterans' affairs, and she was recently the top legislative liaison in Obama's VA. She faces the deeply unpopular tea party freshman (and onetime child-support deadbeat) Joe Walsh.
Pros: Go ahead, say something mean about her.
Cons: Hard to come up with, unless maybe you count desperate conservatives grumbling that she's a "Chicago machine" politician, and then promptly apologizing.
---
Brendan Mullen—Indiana, 2nd District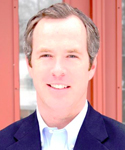 A distinguished West Point grad and Iraq vet, and now a small business owner, Mullen is fighting for the seat vacated by Joe Donnelly, who is running for Senate. Mullen faces "Wacky Jackie" Walorski, an "abortion zealot" and Liberty University alum who almost beat Donnelly last time around. This could be an important hold for Dems in a battleground state.
Pros: Looking at a picture of his family will make you want to buy an apple pie, drive a Chevy, and hum Lee Greenwood.
Cons: Apparently not wacky enough: He's way behind his opponent in the money game.*
---
Tulsi Gabbard—Hawaii, 2nd District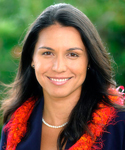 Gabbard is the young face of a state political dynasty. A National Guard vet and state representative, she secured endorsements from EMILY's List and the Sierra Club for this open seat, where August's crowded Democratic primary is likely to decide the winner in November.
Pros: She's got friends in high places and an appealing public image.
Cons: Rumors have swirled that she's a closet conservative against LGBT rights, more in line with her father, a longtime state legislator and onetime Republican. (But she recently came out in support of President Obama on gay marriage equality.)
---
Manan Trivedi—Pennsylvania, 6th District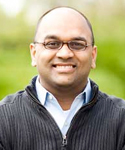 Trivedi is not just a Navy doctor who participated in the initial invasion of Iraq with the Marines—he's also one of a very small number of Indian American national political candidates. He's got a long, close fight ahead of him, running against incumbent Republican Jim Gerlach, a moderate Republican in this gerrymandered suburban Philadelphia district.
Pros: His candidacy is one of the Dems' biggest "Red-to-Blue" priorities this year.
Cons: He's running against a guy who beat him by 14 points in 2010.
---
John Douglass—Virginia, 5th District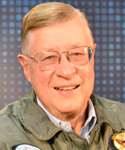 This retired Air Force general and ex-assistant Navy secretary challenges Frank Wolf Robert Hurt, a tea party freshman, for a battleground seat once held by celebrated progressive Tom Perriello. A tough fight for Douglass and another big one for Dems; even if they don't flip the traditionally Republican district, a tight race could help Obama up-ticket.
Pros: The web headline "John Douglass Is a General Who Proves MacArthur Wrong" shows he has a tech-savvy staff that knows from SEO.
Cons: His last major job was running the aerospace industry's top lobbying association; don't expect him to get tough on corporate welfare in the defense budget.
---
*UPDATE: Andy Reynolds, campaign manager for Brendan Mullen, contacted Mother Jones to clarify that the FEC's fundraising statistics linked above are "a little deceptive." Mullen out-raised his opponent Walorski in several quarters, according to Reynolds, and has burned through about half as much cash she has, putting the candidates on even ground financially. "In terms of the resources that we're going to have to run the campaign we want, and her resources, there's almost no difference," Reynolds says.