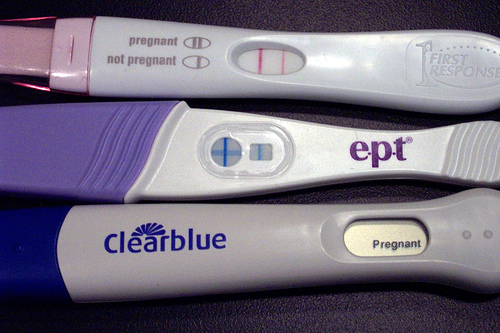 Fight disinformation:
Sign up
for the free
Mother Jones Daily
newsletter and follow the news that matters.
We've covered the litany of so-called "personhood" measures—conferring legal rights on fertilzed eggs—that have popped up around the country since Mississippi voters defeated just that sort of effort last November. Now Virginia could become the first state in the country to actually pass personhood legislation.
On Tuesday, the Virginia House of Delegates passed a bill introduced by Delegate Bob Marshall (R-Prince William) by a 66-32 vote. The bill, like other "personhood" measures, would amend the definition of the word "person" under state law to include zygotes, thereby granting them legal rights. The summary reads:
Provides that unborn children at every stage of development enjoy all the rights, privileges, and immunities available to other persons, citizens, and residents of the Commonwealth, subject only to the laws and constitutions of Virginia and the United States, precedents of the United States Supreme Court, and provisions to the contrary in the statutes of the Commonwealth.
It will be interesting to see what happens from here. The bill now must be cleared by the state senate to move forward. But earlier this month, a panel in the state senate rejected a bill that would have limited abortions to the first 20 weeks after conception. This latest bill would be far more restrictive, potentially prohibiting all abortions and likely some common types of oral contraception. Virginia's House of Delegates also recently passed a new law forcing women to undergo an ultrasound before having an abortion.
Passage of this latest bill in the House of Delegates makes Virginia "dangerously close to making Virginia the first state in the country to grant personhood rights to fertilized eggs," says Tarina Keene, the executive director of NARAL Pro-Choice Virginia. She noted that the state code mentions the word "person" 25,000 times, which would give this redefinition a broad reach into many aspects of the law. The measure now faces a vote.