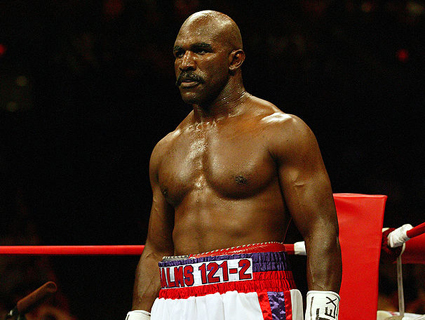 Fight disinformation:
Sign up
for the free
Mother Jones Daily
newsletter and follow the news that matters.
As a service to our readers, every day we are delivering a classic moment from the political life of Newt Gingrich—until he either clinches the nomination or bows out.
When the World Boxing Council told Evander Holyfield it would strip him of his championship belt in 1990 if he didn't defend his title against Mike Tyson, the Georgia native knew just whom to contact—his sixth-district congressman. After beating an out-of-shape Buster Douglas to become number one, Holyfield scheduled his first championship defense against George Foreman. Both the World Boxing Association and the International Boxing Federation (boxing is sort of a bureaucratic nightmare) consented, but the WBC demanded that Holyfield take on Tyson first—or lose the crown by default.
So Holyfield asked to Gingrich to weigh in. And Gingrich, in turn, dashed off a characteristically bombastic letter to the WBC:
"It would be outrageous for the WBC to violate its own bylaws and take the title of heavyweight champion of the world away from Mr. Holyfield when he has done nothing wrong. If the WBC did strip him of the title, there would surely be cause for an official inquiry."
There was no inquiry; a New Jersey court ruled that the WBC couldn't strip Holyfield of a belt he'd fairly earned. The Tyson fight would have to wait, though, as the former champ was sent to prison later that year.