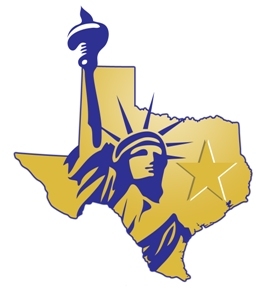 Fight disinformation:
Sign up
for the free
Mother Jones Daily
newsletter and follow the news that matters.
Libertarian-leaning Texas Congressman Ron Paul has called his state's governor "very much the status quo," but don't tell that to Rick Perry, who has been talking as of late like he's a bona fide Ron Paul Revolutionary. On Friday, Perry earned national headlines (and condemnation from some Republicans) when he said that allowing same-sex marriages in the Empire State "is New York's perogative." And in his new book, "Fed Up!," Perry writes that legalizing marijuana "ought to be California's decision."
While conventional view of Perry as a Bible-thumping arch-conservative holds true, his willingness to condone some liberal-friendly policies outside of Texas puts him in close company with Paul, who has never overtly supported gay marriage or drug use but argued that regulating them should be left up to the states. Perry's position allows him to say that he agrees with conservative voters without pissing off progressive ones too much. It's smart politics, says conservative Washington Post columnist Jennifer Rubin. "At some point, you have to trust the voters," she writes, "and if you can't persuade them, then learn to live with the results of policies that you don't favor."
Perry has also taken a libertarian stance on a major national security issue, urging the Texas legislature to pass a bill that would ban the Transportation Security Administration from conducting invasive airport searches. The bill had no chance of passing—the feds had threatened to shut down Texas airports if it did—but it was straight from Paul's playbook. Last year, Paul introduced the American Traveler Dignity Act, an anti-TSA bill nearly identical to the one later introduced in Texas.
Though Perry is still far from a libertarian on many issues, he may see in Paul a model for courting the GOP's small-government and social conservative bases simultaneously. In Texas, a tea party stronghold where both Perry and Paul are better known than in the rest of the country, a major poll last month found that Perry would lose a 2012 presidential race in the state to President Barack Obama but that Paul would beat Obama by 5 percentage points. Texans may be fed up with the feds, or they may just be fed up with Perry, but either way, the Governor clearly has much to gain by becoming Paul's apostle.