Let our journalists help you make sense of the noise: Subscribe to the
Mother Jones Daily
newsletter and get a recap of news that matters.
CANCUN—Figuring out what to make of China is always a touchy subject in the context of a global climate negotiations. The standoff between the United States and China was the flash point in Copenhagen last year, with the final late night haggling session consumed by disagreement over the wording of the brief political agreement. Maybe it's the sunnier climes, or the significantly dialed-back expectations, but there seems to be some softening of relations between the two countries here this year.
On Monday, China seemed to indicate that it might be taking a different tack on crucial questions about how to formalize emission reduction commitments made in the Copenhagen Accord and set up an international system for reviewing whether countries are meeting those goals. But what the Chinese actually said is somewhat ambiguous. Here's what China's climate envoy told Reuters:
"We can create a resolution and that resolution can be binding on China," said Huang Huikang, the Chinese Foreign Ministry's envoy for climate change talks.

"Under the (U.N. Climate) Convention, we can even have a legally binding decision. We can discuss the specific form. We can make our efforts a part of international efforts."
Some here hailed the remark as a "game-changer." But China's chief negotiator Xie Zenhua was somewhat more circumspect, repeating the country's previous statements that the developing countries still intends to make its emission reductions "voluntarily."
What exactly Xie means by "voluntarily" is unclear—as is whether China is willing to formalize the emissions-reduction commitment it made in last year's accord. Making the same commitment under the UN's Conference of the Parties (COP) protocol would represent a much more formal pledge than last year's political agreement.
"If they were wiling to put it in a COP decision, that would be a game-changer," said Jennifer Morgan, director of the climate and energy program athe World Resources Institute. "Up until this point they've been opposed."
"We are seeing much more flexibility in China's position," said Ailun Yang, a spokesperson for Greenpeace China. "This is probably the most flexibility we have seen from China coming out of Copenhagen. It is focusing more on what it can do instead of just busy responding from provocation from other countries."
US climate envoy Todd Stern was less charitable about what he interpreted from China's remarks, while expressing his "enormous respect and fondness" for Xie.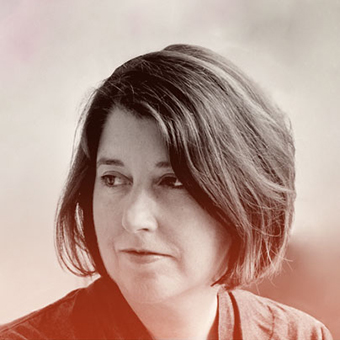 It sure feels that way to me, and here at Mother Jones, we've been thinking a lot about what journalism needs to do differently, and how we can have the biggest impact.
We kept coming back to one word: corruption. Democracy and the rule of law being undermined by those with wealth and power for their own gain. So we're launching an ambitious Mother Jones Corruption Project to do deep, time-intensive reporting on systemic corruption, and asking the MoJo community to help crowdfund it.
We aim to hire, build a team, and give them the time and space needed to understand how we got here and how we might get out. We want to dig into the forces and decisions that have allowed massive conflicts of interest, influence peddling, and win-at-all-costs politics to flourish.
It's unlike anything we've done, and we have seed funding to get started, but we're looking to raise $500,000 from readers by July when we'll be making key budgeting decisions—and the more resources we have by then, the deeper we can dig. If our plan sounds good to you, please help kickstart it with a tax-deductible donation today.
Thanks for reading—whether or not you can pitch in today, or ever, I'm glad you're with us.

Clara Jeffery, Editor-in-Chief