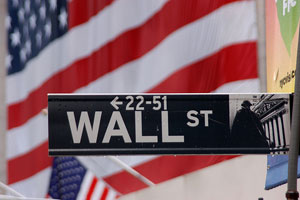 Fight disinformation:
Sign up
for the free
Mother Jones Daily
newsletter and follow the news that matters.
Senate Majority Leader Harry Reid (D-Nev.), has set the stage for a full Senate debate on the financial reform bill to begin Monday evening. Reid's decision to charge ahead on overhauling Wall Street—and not let closed-door talks drag on—drew fire from Republicans, like Sen. Susan Collins (R-Me.), who said a Monday cloture vote "would be unfortunate in view of the fact that both sides of the negotiations say that progress is being made." That said, Reid's push looks to be dividing Senate GOPers, who can't seem to agree on a unified strategy on financial reform, the Wall Street Journal reports. A bigger question, though, is whether all of Reid's own Democratic brethren stand behind his latest plan.
While numerous Dems took to the Senate floor yesterday to stump for the finance reform bill, an animated Sen. Chris Dodd (D-Conn.) said that not only were Republicans objecting to Reid's push but admitted that some "on the majority side as well" didn't necessarily want a Senate-wide debate so soon. Sen. Dick Durbin (D-Ill.), the majority whip, told Roll Call last week that he, too, wasn't sure whether all 59 Democrats supported the bill. That could mean Reid, Dodd, and other top Democrats merely need to twist a few more arms to ensure everyone's on board. Or are there some Senate Democrats not ready to take the financial reform battle to the floor?
It's unclear who Dodd may have been alluding to when he referred to possible Democrats who opposed forging ahead with financial reform. Unlike during the health care debate—when potential holdouts were mostly well-known—any Democrats considering opposing the finance bill are laying low for now.
One possibility is centrist Sen. Ben Nelson (D-Neb.), who has remained fairly quiet on the issue of a Wall Street overhaul. During the debate over health care legislation, Nelson remained on the fence for quite some time. If that legislative battle is any guide, then the Nebraska senator could be one of those wavering Dems. He did vote for the Senate agriculture committee's tough derivatives overhaul, but was also one of a few senators personally visited by Treasury Secretary Tim Geithner recently, a sign that some high-level prodding was needed to make sure he's on board. (Nelson's office didn't respond to a request for comment.)
Another centrist Democrat, Sen. Tim Johnson (D-SD), who's the second-ranking Dem in the banking committee, is worth keeping an eye on. While Johnson voted for the committee's financial overhaul bill and has lately expressed support for the bill, he's also a big beneficiary of Big Finance's campaign cash—over his career, the securities and investment, real estate, commercial bank, and insurance industries are among his top ten donors. (Johnson's office didn't respond to a request for comment, either.)
When asked whether Majority Leader Harry Reid was concerned about potential Democratic defectors, a spokesman said Reid "is confident that Democrats will stand together in support of this legislation which will hold Wall Street accountable and provide much-needed transparency."
Of course, whether or not there are Democratic defectors may not matter if Reid and co. can win over a few GOPers. Geithner also visited with Sen. Lisa Murkowski (R-Ark.) recently, suggesting that the Alaska senator might be undecided on the finance bill. And in another health care parallel, Maine's two Republican senators, Susan Collins and Olympia Snowe, are considered in play right now and could join with Democrats on a bipartisan measure.
Bipartisan talks will continue over the weekend between Sens. Dodd and Richard Shelby (R-Ark.), the two architects of the bill that emerged from the banking committee, in hopes of reaching a bipartisan solution before Monday. But don't hold your breath: Dodd said yesterday that he and Shelby had taken the bill as far as they could and that a full Senate vote was necessary now. "You can't ask the two of us to resolve this issue," Dodd said. "Let's get to the debate." Earlier today, Dodd backpedaled a little, hinting that a deal could be struck with Shelby by Monday. His Republican counterpart, however, said such a deal was unlikely.