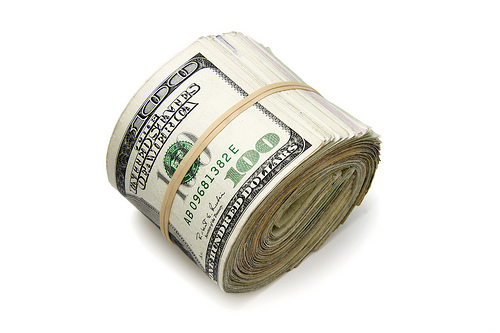 Fight disinformation:
Sign up
for the free
Mother Jones Daily
newsletter and follow the news that matters.
The House won't just be voting on health care this weekend. Packaged with it is a bill that cuts funding for private college loan lenders and redirects the billions saved to cash-strapped students.
If it's successful, the reforms will end a program started 50 years ago whereby banks receive government subsidies to lend students money for college. The federal government, meanwhile, assumes nearly all the risk of default. Thanks to the recession, that default rate has continued to rise. Under the new plan, the government will loan to student borrowers directly, a policy already in place at more than 2,000 colleges.
The money saved will finance a $36 billion expansion of the federal Pell Grant program. Each student who qualifies currently receives $5,550, but that number will increase to nearly $6,000 with the infusion of this new funding. And private finance companies will stop profiting off the loans because they will no longer be getting big government subsidies.
"This legislation offers the most sweeping changes to the federal student loan program in a generation," California Representative and House Education and Labor Committee Chairman George Miller said in a statement. "This is really about making a simple choice. Congress can either continue the longstanding boondoggle that rewards banks with tens of billions of dollars in subsidies at the expense of families and taxpayers—or we can invest that money directly in students and America's world economic leadership."
In a conference call with reporters yesterday Iowa Senator Tom Harkin confirmed that the student loan reform was packaged with health care reform at the last minute to help it meet the cost-savings requirements of reconciliation, the legislative procedure House Speaker Nancy Pelosi is using to get the Senate's version through the House. Pelsosi decided on reconciliation after floating the unpopular notion of "deem and pass," which Nick Baumann and Kevin Drum reported on earlier this week.