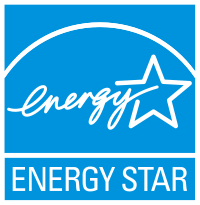 Energy Star is often lauded as one of the federal government's most successful energy efficiency programs. Most Americans have seen the logo on air conditioners, refrigerators, lamps, and laptops. The Energy Star stamp of approval is supposedly reserved for products that use 20 to 30 percent less energy than federal standards for appliances. But an investigation by the Government Accountability Office (GAO) found that the program hands out stars like candy. In fact, GAO investigators were able to get Energy Star approval for products that a) weren't even remotely energy efficient and b) didn't actually exist.
In its report released today (which was scooped by the New York Times), the GAO explains that its auditors conducted a nine-month study of the program, which is administered by the Environmental Protection Agency and the Department of Energy. They applied for stars for 20 fake products. Three-quarters of the applications for bogus devices were successful—including a "gasoline-powered alarm clock," described as "the size of a small generator." The GAO notes that the clock received the Energy Star label "without review of the company Web site or questions of the claimed efficiencies." A computer monitor got a star "within 30 minutes of submission." The GAO also won approval for a "room air cleaner"—actually just a space heater with a feather duster and some fly strips attached.
The fake products were typically greenlighted without any questioning or investigation. In fact, auditors discovered that the application process was often automated, meaning the submissions had never been reviewed by an actual person. Companies approved as an Energy Star partner could also just download the logo and stick it on any of their products—including those that hadn't been approved for the label.
About 40,000 products currently bear the Energy Star logo. The program was created in 1992 under the Clinton administration to help consumers make better decisions about household goods. As the GAO points out, the government uses federal tax credits and appliance rebates to promote Energy Star, and all federal agencies are required to purchase products certified by the program.
Even more worrying, the Energy Star program is also the inspiration for the Obama administration's proposed $6 billion Home Star program, which will award ratings and incentives for more energy efficient homes.
The Department of Energy and EPA issued a renewed pledge earlier this week to improve the program, promising to do a better job of testing and enforcement. "Consumers can feel confident" in the program, said the release, because in 2009 it "saved enough energy to avoid greenhouse gas emissions equivalent to those from 30 million cars—all while saving nearly $17 billion on their utility bills."
Energy Star and Home Star have a lot of potential to encourage smarter energy use. But not if the feds are slapping gold stars on non-existent gasoline-powered alarm clocks.