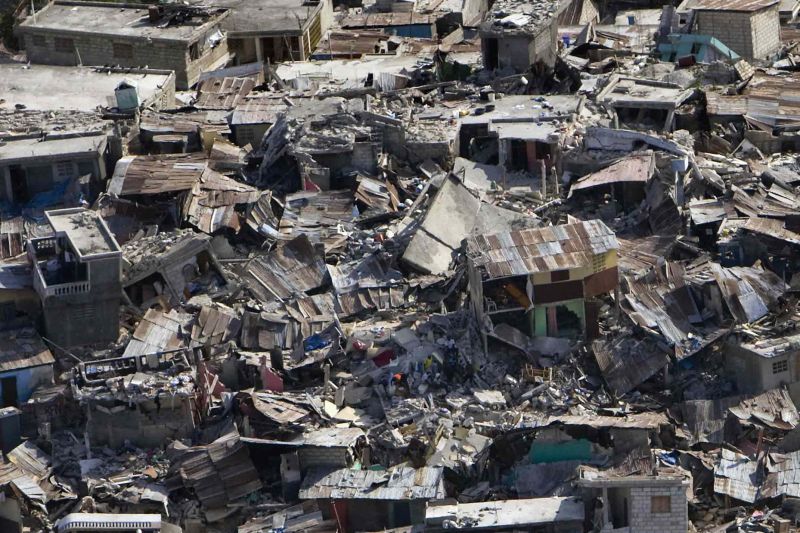 Fight disinformation:
Sign up
for the free
Mother Jones Daily
newsletter and follow the news that matters.
On Friday, former Bush adviser Elliott Abrams took to the Washington Post op-ed page to urge the international community to open its doors to a "Haitian diaspora." Mass emigration could help stabilize the earthquake-ravaged country, Abrams argued. But conservative commentors bred on NIMBY fervor have responded to Abrams' piece with racist quips (blacks in the US already commit rape, assault and murder at a per capita rate that is over 7 times that of non-blacks) and worries about the cost of immigration (The democrats are so stupid. Real unemployment is over 20%). All this despite the fact that Abrams is a dyed-in-the-wool conservative who served under Reagan and Bush. The full column is available here. Here are the highlights:
"Rebuilding" and "recovery" would merely take Haiti, this hemisphere's poorest country, back to where it stood before the Jan. 12 earthquake. Surely, our goal is to do better[!!!] We must increase aid but also allow Haitians to help themselves, and there is no way they can do that sitting in a devastated nation. A substantial number of Haitians must be allowed to move to richer countries—including ours.

Haiti has approximately 9 million citizens, and 1 million to 2 million Haitians live outside their country. According to the U.S. Census Bureau, half a million people born in Haiti live in the United States, and estimates put several hundred thousand in Canada and as many as 100,000 in France. Those migrants send home $1.9 billion in remittances—double the official aid flows and equal to 30 percent of Haiti's gross domestic product.

A larger Haitian diaspora would be a far better base for the country's economic future than aid pledges that may or may not be met. If several hundred thousand more Haitians were able to migrate, those Dominican, Honduran or Salvadoran numbers suggest that remittances to Haiti would give its economy a huge and continuing jolt.

This would require Canada, France and the United States—the First World countries with the largest Haitian diaspora communities—to adopt a different and more liberal immigration policy toward Haiti. Canada has already stepped up, expediting immigration applications from Haitians with family members living there. Canada's immigration minister noted that "we anticipate there will be a number of new applications, which we will treat on a priority basis."
Cue the relief. Abrams offers a proposal for rebuilding Haiti that isn't all awash in an obstacle course of dehumanizing logisitics. Yes, the U.S. economy is mired in debt and unemployment is high, but people are dying and are in need of international help. Let the Haitians come.