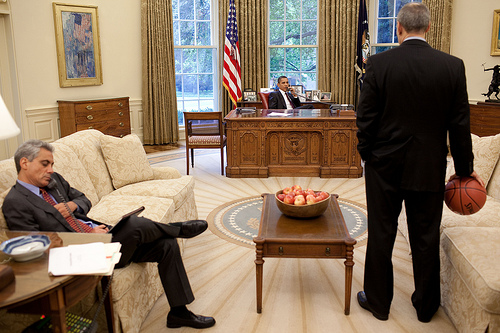 President Barack Obama speaks with Speaker of the House Nancy Pelosi (D-CA) and Senate Majority Leader Harry Reid (D-NV) by phone in the Oval Office on July 17, 2009. He is joined by Chief of Staff Rahm Emanuel and Assistant to the President for Legislative Affairs Phil Schiliro.
This shot says a few things:
Long live the landline.
It's apple season!
Nerf's not game enough for the Oval Office.