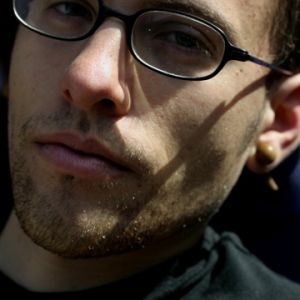 Fight disinformation:
Sign up
for the free
Mother Jones Daily
newsletter and follow the news that matters.
As many readers probably know, on July 31, freelancer Shane Bauer, Sara Shourd and Joshua Fattal accidently crossed the Iraqi border into Iran where they are currently held. (Shane's article "The Sheikh Down" is in the current issue).
To follow news about the three, or if you'd like to tweet messages of support for them and for their families (highly encouraged), please use the twitter hashtag #ssj (the first letter of each of their first names).
Oh, and please RT word about the new hashtag! The more voices of concern, the sooner the three are likely to return.
Earlier today, the State Department issued the message below. (I learned of it from someone who tweeted using #ssj.)
Missing and Detained Americans in Iran
Hillary Rodham Clinton
Secretary of State
Washington, DC
August 15, 2009
The United States is deeply concerned about the welfare of our American citizens who have been detained or are missing in Iran. We once again urge Iran's leadership to quickly resolve all outstanding American citizen cases.
This includes the case of the American scholar, Kian Tajbakhsh, who has spent his career working to enhance mutual understanding between Iran and the United States. The government of Iran should immediately release Mr. Tajbakhsh from detention and allow him to depart Iran to continue his academic pursuits.
Regarding the three American hikers, Joshua Fattal, Shane Bauer, and Sarah Shourd, who were detained by Iranian authorities on July 31, we once again call on the Iranian government to live up to its obligations under the Vienna Convention by granting consular access and releasing these three young Americans without further delay.
We also remain concerned about the case of Robert Levinson, who has been missing in Iran since March 9, 2007. We call on the Government of Iran to assist in providing any information on his whereabouts and in ensuring his prompt return to the United States.
Our goal is to ensure the safe return of all our missing or unjustly detained American citizens to the United States as quickly as possible so that they can be reunited with their families.