Let our journalists help you make sense of the noise: Subscribe to the
Mother Jones Daily
newsletter and get a recap of news that matters.
Today's photo is from Iraq.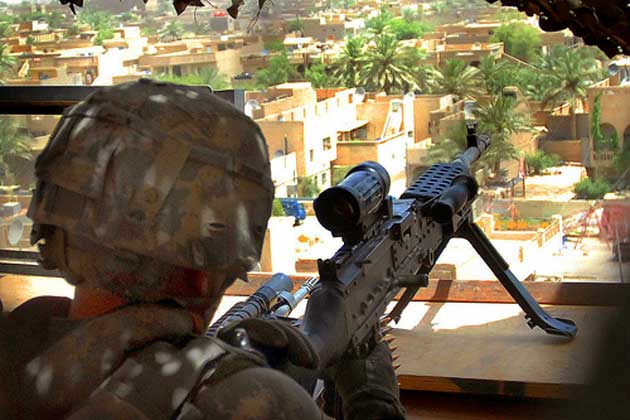 Spc. Kristopher Doktor, of Peoria, Ill., a Soldier in Company A, 1st Battalion 6th Infantry Regiment, 2nd Brigade Combat Team, 1st Armored Division, Multi-National Division-Baghdad, scans his sector of fire through the sights on his M240 Bravo machine gun, on top of Combat Outpost Texas, in Sadr City, Baghdad, Iraq. (Photo courtesy army.mil).