Fight disinformation:
Sign up
for the free
Mother Jones Daily
newsletter and follow the news that matters.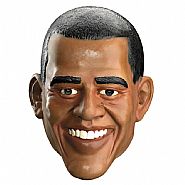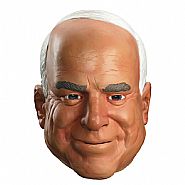 According to Fortune magazine, more than one Halloween mask retailer has claimed they can correctly predict who will win the White House. Spirit Halloween, the largest seasonal Halloween vendor in the US, says Bush outsold Kerry two to one in 2004, Gore sold 14 percent fewer masks in 2000, and Clinton masks won with 71 percent in 1996.
We decided to update Fortune's presidential mask findings for 2008 thus far; here's what we found.
At Buycostumes.com, which tracks the sales of its paper masks, Obama is currently ahead 54 to 46 percent against McCain, though Sarah Palin masks are outselling Joe Biden masks three to one. Buycostumes.com's poll page has a US map with state breakdowns, including a few noteworthy results: Texas and Mississippi have gone blue this year, while Rhode Island, Vermont, and Maine favor Republican masks. The erratic results suggest that some are buying masks to support while others to mock the candidates, though in the past, total sales—regardless of motive—have predicted the winning candidate.
Over at Amazon.com a running tally updates each hour with the latest sales of vinyl and paper masks. Obama's ahead there, too, though his mask is slightly cheaper: $12.90 versus $12.95 for McCain.
Overall this year, Obama is ahead, with 66 percent of national sales. His mask has hefty margins in all of the swing states, though McCain's is close in Delaware, Georgia, Mississippi, and South Carolina.
But nothing is set in stone: Most costume sales are made in the last two weeks before the holiday. Can your Halloween garb affect the election? Notes Buycostumes.com, "This poll can be bought!"
—Brittney Andres
Images from Disguise.com